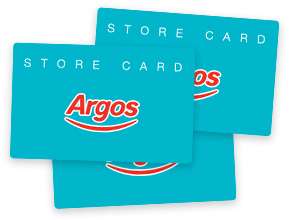 Your Argos Store Card
Posted on same day of receipt of phone(s)
Extra 10% on cash value
Use multiple times until empty
No expiry date

Where can I use my Argos Store Card?
You can use your Argos Store Card in any Argos store in the UK.
Please note that credit cannot be used online.
When can I use my Argos Store Card?
Once you have received your Argos Store Card, you will be required to activate it prior to use. This process ensures your card value is protected if lost in the post.
Once activated, you will be able to use the card within 24hrs.

How do I activate my Argos Store Card?
To activate your Argos Store Card please call 0345 640 0879 (charged at local rate).
You will be required to have your Argos Store Card and Reference number to hand.

How do I get my Argos Store Card Reference number?
Your Argos Store Card Reference number will be emailed to you on the day the card is posted to you.
If you do not receive this email you can obtain your reference number by logging into the 'My Account' area of our website, or if you don't have a registered account with us then use this link and we'll resend your Argos Code to your email address.

I've lost my Argos Store Card, can I get it replaced?
We can only replace cards that have not been activated.
Once your card is activated please be very careful not to lose it as it cannot be replaced!
If your card has not been activated, please contact our customer support team to arrange a replacement.