The Cheapest iPhones to Buy Outright in the UK
Cheap isn't a word often associated with Apple products, and their phones are no different. The amount of innovative tech packed into the latest iPhone models comes with a hefty price tag. That said, whilst reviews and tech sites tend to focus on the top end of any iPhone series, some more affordable models and older devices will serve you well if you're looking for an iPhone that won't break the bank.
iPhone SE
The iPhone SE is Apple's entry-level, budget iPhone, currently in its third generation and at the time of release in March 2022, retailing at £420. It's intended to be an affordable alternative to the flagship devices, modelled on the old iPhone 8 but with all the internal power of the iPhone 13. You'll get a 4.7-inch display, a high-quality camera with 4K video recording, wireless charging, water resistance and even 5G connectivity for a very reasonable price.
Thanks to its A15 Bionic chip, performance-wise, the iPhone SE is on par with the iPhone 13 series. Whilst it may not have all the bells and whistles, the biggest screen or the latest tech (like facial recognition), it's a great choice for anyone who is budget conscious and wants a new iPhone.
If you think this is the right phone for you, visit the Mazuma Shop, where you can pick up a bargain refurbished iPhone SE for significantly less than the price of a brand new device. Also, why not trade in your old devices if you're trying to raise funds to buy a new iPhone? You can sell your mobile to Mazuma; we'll give you cash for most phones, no matter the condition.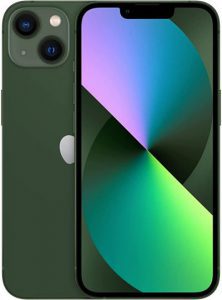 iPhone 13 Mini
If your heart is set on one of the newer flagship iPhones, but the price tag is putting you off, consider the iPhone 13 Mini. Starting at £699 for the 64GB storage size on its release, the mid-range device is a jump up from the iPhone SE, but it could be the handset for you if you're looking for something with a little more oomph than the budget models can offer.
The battery life is a massive improvement on previous mini iPhones, and although it isn't quite as long-lasting as the bigger versions in the 13 series, it will get you through the day with ease. Photos will look great thanks to the dual-camera system and Sensor-shift OIS technology, although the phone's defining feature is that it's a premium build, small enough to fit comfortably in and use with one hand. Its 5.4-inch screen is bigger than the iPhone SE but smaller than most flagship devices.
Get a great deal on a refurbished iPhone 13 Mini over on the Mazuma Shop. Perhaps you're already familiar with previous generations of this style and have an iPhone 12 Mini you're now looking to get rid of. If that's the case, you can sell an iPhone 12 to us and get some cash for your next device.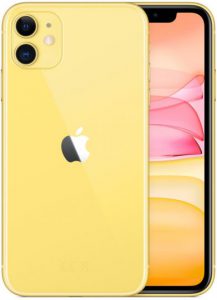 iPhone 11
If you're looking to get a good deal on a flagship device, but the price tag on the newest models makes you wince, consider going back a couple of generations. The iPhone 11 was a part of Apple's 2019 flagship line up and is still available today for under £500 brand new, or even less if you buy a refurbished model.
The 11 series was the first to introduce the dual-lens camera, setting it apart from the X series (which we'll happily take off your hands, so sell your iPhone X to us if you're looking to upgrade!). The 6.1″ Liquid Retina display is a big jump up in screen size from the other devices we've talked about. In addition, the camera interface comes with a huge range of modes, making it more than capable for the everyday user, even two years after its release.
On its launch, Apple claimed the iPhone 11 was made from the most durable glass ever used in a smartphone, so if you're a little clumsy or worried about knocks and bumps, this could be a good option for you. You can save yourself even more cash and grab a refurbished iPhone 11 from the Mazuma Shop.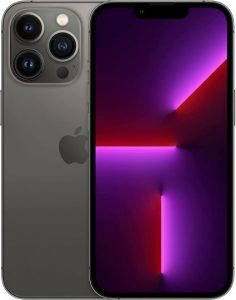 Refurbished iPhones
If you're on the hunt for a good deal on one of the newest iPhone models, or you're looking for a real bargain and want an older model Apple no longer make, refurbished phones are the way to go. These are used iPhones that have been cleaned up, shown some TLC and made to look and work like new. They will often retail for up to 40% off the RRP compared with their brand-new counterparts and are an excellent option for those on the hunt for the cheapest iPhones to buy outright in the UK. You'll be able to pick up anything from the iPhone 13 Pro Max all the way down to the iPhone 7.
There are things you'll want to check when buying a used iPhone, but if you buy from a trusted second-hand phone retailer, you'll be onto a winner. A good refurbished phone seller will state the device's condition, so you'll know exactly what to expect, although any wear and tear should only be cosmetic. If you're considering going down the refurbished route, always look for a device with a warranty, just like a new phone would have.
Did you know we don't just buy old iPhones here at Mazuma? We also clean up and repair as many phones as possible and prepare them for resale on our online shop. Whether people sell an iPhone 13 or iPhone 11 to us, we'll some it some love and get it fixed up and ready for a new home in no time. Head over to the Mazuma Shop and see just how much money you could save on a pre-loved iPhone.
Mazuma Mobile is your one-stop-shop for buying and selling iPhones. If you're ready to get some cash for your old devices, head to our Sell My iPhone page and see how much you could get towards your next phone.