What to Check When Buying a Used iPhone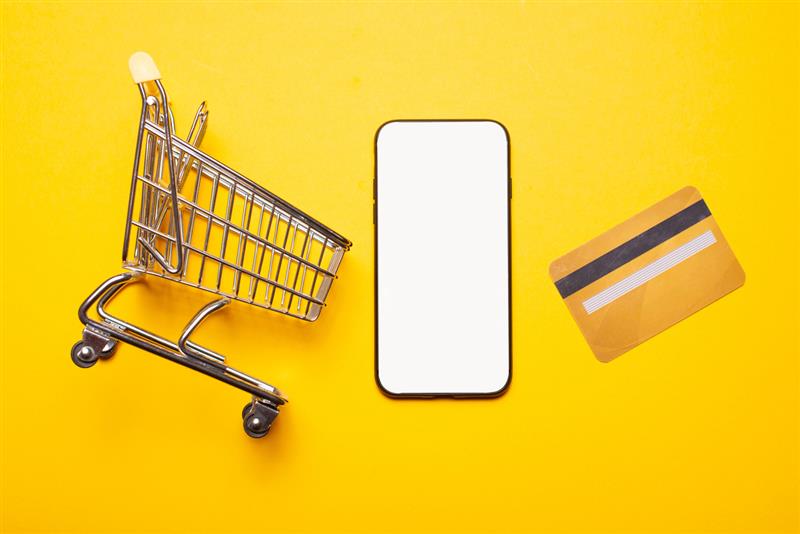 There are lots of great reasons to buy a used iPhone. You'll likely get the device for significantly cheaper than a new model, and you are helping to reduce e-waste by giving a used phone a new lease of life. That said, buying a used iPhone can be risky if you don't know what to look for or how to tell if a seller is genuine. You may also have questions regarding the reliability and quality of refurbished iPhones, but don't let this put you off. With the right knowledge of what to check when buying a used iPhone, and by purchasing from a reputable seller, you'll be able to pick up an iPhone without paying full price.
Getting Proof of Purchase         
Before purchasing a used iPhone, you'll want to determine the device's validity and make sure it isn't stolen. The last thing you want is to sell your iPhone, only to find that the model you've purchased to replace it is untraceable or has had several previous owners.
You can do this by asking the seller to provide a copy of the receipt for the original purchase of the phone. From the receipt, you'll be able to see two very useful things:
Previous ownership of the iPhone
Warranty status
By cross-referencing the seller's name with the receipt and the purchase date, you'll be able to tell if the seller is the original owner of the phone and whether the device is still under warranty.
If you want to delve even deeper, you can find the iPhone's serial number by going to Settings > General > About and use the serial number to check things like when the device was manufactured, device specs, and warranty validation.
If you're buying your used iPhone online, some cooperation with the seller will be required to retrieve the above information. If the seller is unwilling to cooperate, it's up to you to decide whether you're comfortable having a phone with an untraceable history. We would strongly recommend you don't continue with the purchase, no matter how reasonable the price is.
Testing the iPhone's Functionality
It's really important to confirm that both the software and hardware of the device you're buying actually work before purchasing. There are several things to think about, including:
Physical buttons and touch screen
Camera, microphone and speakers
Charging ports and headphone jacks
Battery life
How you go about testing these things will depend very much on who you're buying the used iPhone from. If you're buying the phone locally, you may be able to test these things in person, but with many used phones being sold online through auction sites, it can be hard to test the device for yourself and get a realistic picture of its functionality.
One way to test the phone remotely is to set up a live video call with the seller and have them demonstrate the various functions whilst you watch carefully to check the phone is responding as it should. Regardless of whether you're examining the phone in person or remotely, there are several things to think about:
 Buttons and Touch Screen Responsiveness
Does the phone respond to hand gestures like swiping and tapping? Are all the physical buttons in good condition, and does the Touch ID work?
Camera, Microphone and Speakers
Does the device play sound correctly at maximum volume? Is there any distortion or static? Does the vibrate function work? Do images taken with the camera look clear and free from dust, dirt or water damage?
Charging Ports and Headphone Jacks
When plugged in, does the phone charge properly, and are the ports free from dust and dirt? Does plugging the phone into a pair of headphones or speakers produce the right sound if the device has a headphone jack?
Battery Life
What is the phone's battery status? Rechargeable batteries have a limited lifespan, and the power retention of their original capacity will deplete over time. You can check the battery's health by going to Settings > Battery > Battery Health. If the maximum capacity is less than 80%, this is likely to impact the device's performance.
As you can see, there's a lot to think about before you trade-in a mobile phone and purchase a used iPhone. The good news is that there's a more straightforward way to get hold of good quality, fully functional used iPhone without the risk of receiving a device that's damaged, stolen, or out of warranty.
Using a Reputable Seller of Refurbished Phones
When looking for a used iPhone, the safest way to make sure you get a working device is to look for refurbished models from legitimate sellers like those we sell on Mazuma Shop. These second-hand phones have been cleaned, tested and graded according to standard grading system that clearly outlines the condition of the device as follows:
Grade A – Looks as good as new, extremely minimal wear and tear. Fully tested and in full working condition.
Grade B – Small signs of wear and tear, including cosmetic dints and scratches. Fully tested and in working condition.
Grade C – Significant wear and tear but in full working condition.
When you buy from a refurbisher who uses this grading system, you know exactly what condition the phone will be in and don't need to spend time testing every individual element with the seller. Even Grade A refurbished phones are cheaper than their brand new counterparts, and no matter the grade, you'll know you're getting a device that professional technicians have rigorously tested.
Choose Mazuma for Buying and Selling Used Phones
Whether you want to buy or sell a used iPhone, you can do it all through Mazuma. If you're looking to sell an iPhone 11 Pro, iPhone 11 Pro Max, or any other iPhone models, Mazuma have got you covered. Visit sell my mobile to get cash for your old device – it doesn't even need to be an iPhone; you can also sell your Samsung or any other brand of phone.
Once you're ready to purchase a device, visit the Mazuma Shop to browse our selection of fully refurbished phones, many of which come with a 13-month warranty for complete peace of mind.