The Best Smartphones for Content Creators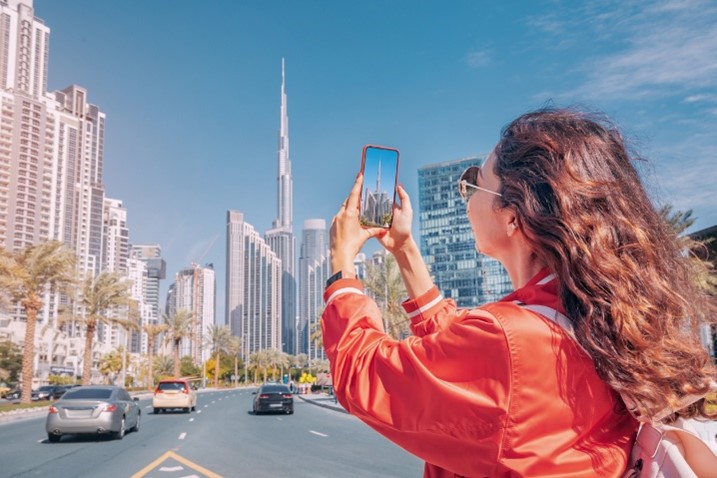 Photography is essential for any content creator. Whether you capture stunning images to share online, need a handy tool to keep your followers in the moment with you or want to elevate the visuals in your content, a phone with good capabilities is essential!
As a leader in phone trade-ins, we understand that finding the right phone for your needs isn't always easy. A smartphone which offers the greatest technology this year can quickly be old news in 12 months. So, if you like to make sure you have the best of the best for creating content either as an influencer online or for your company content, we are here to help you out. You can even sell your phone with us to help you pay for your next upgrade.
The Best Phones for Photos
In this day and age, there are plenty of smartphones which offer superior cameras compared to some old-school digital cameras. However, if you are looking for a phone with the ultimate camera, take a look at the top-tier smartphones for photography:
Samsung Galaxy S23 Ultra: Leading the Pack in Computational Photography
The Samsung Galaxy S23 Ultra is an impressive model with an incredible imaging sensor and boasts advanced photography capabilities. It features a 200-megapixel main camera, and AI features to optimally capture all your precious moments, even in low light. Also, the Samsung Galaxy S23 Ultra offers up to 100x zoom with impressive detail, helping you easily capture those distant landscapes.
Apple iPhone 14 Pro: Setting the Standard for Portraits and Video
However, if you prefer Apple products for your content, the iPhone 14 Pro equips you with a cutting-edge camera system. Offering a 48MP primary sensor and a trio of high-quality lenses, it invites stunning clarity into your images. It provides extraordinary low-light performance, and enhanced telephoto capabilities are optimised through a ground-breaking Photonic Engine.
Google Pixel 7: Your Ideal Companion for Night-time Photography

Capturing precise details in every shot, the Google Pixel 7 is a game-changer in smartphone photography. Empowered by a trio of cameras, including a 50MP primary, 12MP ultra-wide, and a 48MP telephoto lens on the Pro model for standout image quality. It offers a professional-grade photographic service using high-tech features such as Photo Unblur, Real Tone and a potent Night Sight.
The Best Selfies to Elevate Your Brand
Whichever platform you create content on, TikTok, Instagram or YouTube, your face is often part of the branding of your business. So, making sure you get your best side is needed with your smartphone. Luckily, there are many devices which can help ensure that your selfie pics offer the most beautiful image for your branding.
Samsung 22 Ultra: A step back for better selfies
You'd think the latest Samsung phone would be the selfie sensation; after all, they're always upping their game with new releases. However,
surprising everyone, the new series of Samsung Galaxy phones decreased the capability of the selfie camera. The S23 Ultra only offers a 12MP selfie camera, whereas the S22 still boasts an amazing 40MP lens.
This downgrade made the Samsung S22 Ultra the reigning selfie champion in the market! So, unleash your inner influencer and snap away with the brilliant S22 for the #BestSelfieEver. Don't forget, if you are unhappy with your S23 Ultra selfies, you can sell your Samsung Galaxy s23 with us today for an excellent price which could even pay for your next phone!
Xiaomi 12T Pro: Budget but brilliant
Whilst not a market leader in phones, the Xiaomi 12T Pro features an impressive selfie camera that puts it in contention for the best phone for selfies. It has a 20-megapixel front camera with an f/2.2 aperture to capture detailed and colourful self-portraits with accurate skin tones. The front camera also supports 1080p video recording at up to 60 frames per second, allowing you to capture smooth and stable selfie videos.
The 12T Pro's selfie camera also has features like AI scene detection, AI portrait mode for bokeh effects, and AI beautification to smooth out skin textures. The best part of the Xiaomi series is that you can get them at a much lower price than an iPhone or Samsung but still get some of the best technology, making them the perfect budget phone.
iPhone 14 Pro: Don't change what isn't broken
Although there has not been much improvement in the selfie camera capability of the iPhone throughout the years, there has been an increase in the technology. While having the best lens is a great start, you also need the best technology to process the image. You need a chip that will offer detail and analysis, which is the best.
Apple's iPhone 14 Pro provides this and more. Utilising AI for image stability and great optimisation, you can be sure that every selfie in almost every environment will have you looking incredible!
The Best Phones for Videos and Vlogging
Content creation comes in many forms, so if you need a device that can capture the best video quality, take a look at our two favourites:
Google Pixel 7 Pro
The Google Pixel 7 Pro is a remarkable device for those seeking to excel in the world of video creation. It provides cutting-edge features that simplify
and enhance capturing high-quality footage. The Night Sight mode enables users to shoot brilliant low-light videos, a game-changer for content creators or influencers looking to create unique content at any time of day.
Additionally, the device boasts a long-lasting battery life, providing the convenience and freedom to seize every video opportunity. Also, the built-in video stabilisation ensures smooth, professional-grade output, allowing ambitious influencers to deliver exceptional content and stay ahead of the competition.
The iPhone 14 Pro Max

The iPhone 14 Pro Max, on the other hand, offers its own impressive capabilities that make it a strong contender in video creation. The Cinematic mode empowers users to produce professional-looking footage with stunning depth of field. Meanwhile, the Pro Camera system enables users to film in Dolby Vision HDR, transforming ordinary scenes into visually dramatic content.
The ProRes feature captures videos with remarkable detail, ensuring every video conveys the desired impact. With enduring battery life, the iPhone 14 Pro Max provides users with the reliability and quality needed to accomplish their content goals without charging up all the time.
The Best Apps for Editing Videos and Images on Smartphones
When it comes to editing videos and images on smartphones, the app store is packed with top-notch applications ready to take your creativity to new heights. Here are three of the best apps, perfectly tailored for content creators:
Adobe Premiere Rush offers a feature-rich editing experience, including motion graphics and colour correction tools. Cross-device compatibility delivers a seamless editing experience between desktop and mobile devices.
Tailored for iOS users, iMovie provides an intuitive interface for creating impressive videos on your iPhone or iPad2. Harnessing multi-touch gestures and built-in templates, it simplifies the video editing process.
Ideal for social media enthusiasts, InShot equips users with an array of editing tools, such as video splitter, cropper, and an assortment of innovative features like text, stickers, and emojis.
These professional editing apps can help elevate your content creation capabilities and enhance your smartphone workflow. Explore each tool and discover the boundless opportunities it offers for your projects.
Upgrade With the Help of Mazuma
With the right tools, as a content creator, you can supercharge your creativity and help bring your visions to life. Whether you're into majestic landscapes, trendy selfies, or captivating videos, the right smartphone caters to your every need. So, if you feel your phone isn't quite performing to what you require, you may wish to sell your iPhone, Samsung or even Google phone to upgrade.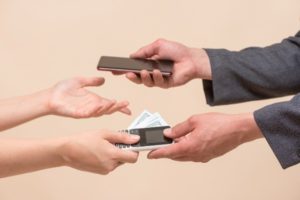 Remember, when you're ready to upgrade, don't let your old devices gather dust! Sell your Apple devices to us and see how competitive our prices are. For example, when you sell an iPhone 13 Pro Max, you could earn some serious cash at Mazuma Mobile. What are you waiting for? Get a quote from us today and see what you can get for your old phone. We also accept broken phones, so we could still offer you money for your old phone even if you've had an accident.