The Differences Between iPhone 14, iPhone 14 Plus and iPhone 14 Pro Max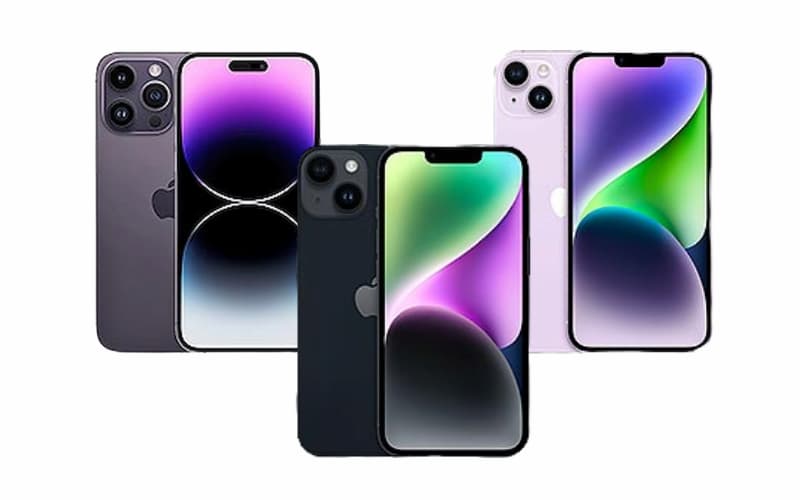 Apple has always been a luxury brand and offers some of the latest technology within its newest range of iPhones. However, what is the difference between each model? Well, that's where we can help! Deciding on the right iPhone for you can feel overwhelming, so to make it easier, we have compared a few of the features most users will look for when buying a new device.
So, if you are looking to trade in your iPhone for a newer device, take a look at the latest series of iPhones below.
The price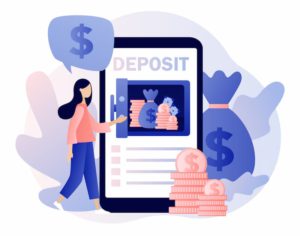 If you are weighing up the price of a new iPhone to determine which you feel will offer the best device for your money, you can't go too wrong with the iPhone 14 series. Of course, the iPhone 14 Pro Max does offer an upgrade in technology, which we will explore later, but for the cheaper option of the three, the iPhone 14 is your best option. See below the value of each device, direct from the manufacturer.
iPhone 14 Pro Max – From £1199
iPhone 14 Plus – From £949
iPhone 14 – From £849
Although these prices may seem very steep, there are many options for helping you to keep the cost of a new phone low. Of course, there are monthly payments, which is the obvious option, but if you don't like being tied into a long-term contract, why not consider our Sell My Mobile services? You could have money off your new phone in a matter of days!
Screen size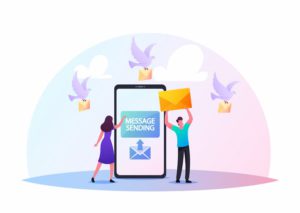 Although many people aren't too bothered about screen size, it is still important to consider when buying a new phone. For instance, if you are someone with small hands, then a colossal screen such as that on the iPhone 14 Pro Max (6.7 inches) may be a little difficult to navigate single-handedly. The iPhone 14 offers a much more manageable screen size of just 6.1 inches. The iPhone 14 Plus is also on the larger side, matching the 14 Pro Max at 6.7 inches.
However, if you have larger hands or intend to use the device for watching streaming services on the go, the larger screen options may be more appealing. Essentially, it's what you feel comfortable with. If you like to use your device in one hand, the iPhone 14 may be the better option, but if you need a larger screen to work from, the iPhone 14 Plus or Pro Max will provide just that.
Camera size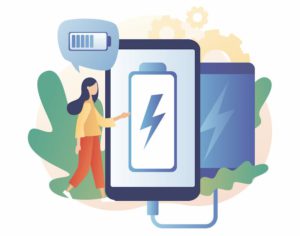 Most people will consider the phone's camera quality when choosing a new device. After all, you need a device that offers the perfect Instagram-able moments or flawless selfies. The iPhone 14 and the 14 Plus both have dual cameras, whereas the iPhone 14 Pro Max offers three cameras on the back of the device.
| | | | |
| --- | --- | --- | --- |
|   | iPhone 14 | iPhone 14 Plus | iPhone 14 Pro Max |
| Main Camera | 12MP | 12MP | 48MP |
| Second Camera | 12MP (Ultra-wide) | 12MP (Ultra-wide) | 12MP (Telephoto) |
| Third Camera | – | – | 12MP (Ultra-wide) |
| Selfie Camera | 12MP | 12MP | 12MP |
As you can see from the table above, the iPhone 14 Pro Max offers a much better camera for taking pictures of the scenery, stunning backdrops and zooming in on intricate details. However, when it comes to capturing the perfect selfie under the glow of sunset, well, either of the iPhones can provide beautiful captures. The iPhone 14 Pro Max also offers night mode portraits, macro photography and Apple ProRAW. So, if finding the photographer within you is something you expect from your iPhone, the Pro Max could be the better option for you.
All the iPhones also offer some great features for video recording, with Cinematic mode for recording videos with shallow depth of field at 4K for 30fps. These devices also come with Action mode and a sensor-shift optical image stabilisation to reduce blur and provide a more seamless video, ideal for those quick-take TikToks.
Battery life
Making sure you have a phone that will last all day is essential. Luckily we are in a golden age of phone battery life, with most new phones providing no less than 2500 mAh. However, if you find that you put your phone's battery to the test each day, you may need to look at getting an iPhone. The iPhone 14 does offer an impressive 3279mAh, but the Pro Max and Plus both provide a capacity of 4325mAh.
In addition, the iPhone Plus and Pro Max both reach up to 50% charge in just 35 minutes when using a 20W adapter or higher. In contrast, due to the smaller battery, the iPhone 14 can do this in just 30 minutes. So, for faster charging, the iPhone 14 may be the best phone, but for a longer life, the iPhone 14 Pro and Plus win hands down. They all offer wireless charging and are compatible with MagSafe cases, so you don't have to worry about your case interfering with your wireless charger.
Hardware
So, this is where we get a little technical, but don't worry; we will help you through it. So, each smartphone, regardless of make or model, requires a processing chip to function and provide all the clever things smartphones do. The better the processing chip, the quicker your device will be and the more capable it becomes of doing multiple things at once.
The iPhone Pro Max makes the most of the latest technology with its A16 Bionic chip, whereas the iPhone 14 and Plus still use the previous A15 Bionic chip. Although both processing chips offer lightning-fast loading speeds and industry-leading efficiency, the A16 Bionic chip may provide efficiency for much longer than its predecessor and will optimise any newer updates better for your device. However, the A15 Bionic chip still provides excellent usage and will give you seamless scrolling for many years before losing its power. So, unless having the latest chip is essential, either will provide the power your phone will need to keep up.
Key features
There are many other features of the iPhone 14 Pro max which tip its excellence over the other two devices. Firstly, with the release of the iPhone 14 Pro Max, Apple changed how you interact with your phone. It offers Dynamic Island, which bubbles up music, FaceTime and many other background widgets to allow full access to your phone without taking you away from what you are doing.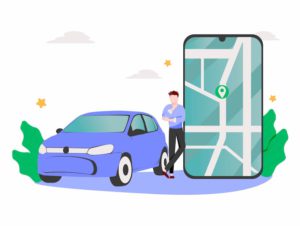 It also comes with a 1TB capacity, meaning it will be a long while before your phone starts asking you to clear some of your unused apps and images out. This is perfect for those who need an app for everything. For example, with 1TB, you don't need to worry about losing your connection to your smart washing machine to make room for the latest money-saving app.
There are some features all iPhones share, such as Emergency SOS via satellite. This feature allows you to text emergency services without needing Wi-Fi or mobile services. They also share the Crash Detection function. Using a series of sensors and tools, the iPhone 14, Pro Max and Plus can all detect if you are a victim of a crash. This software can then take the necessary actions to call for help. Don't worry; if you fall over, your phone isn't instantly going to call for an ambulance, but this is excellent for those who often venture out alone, albeit walking, climbing, or even driving in remote areas.
Ready to buy?
Whether you had the ideal iPhone in mind from the start or we've managed to persuade you towards a new device, if you're ready to buy your new iPhone, we can help!
If you are looking to trade in an iPhone 13 Pro Max for the latest upgrade or want to make sure your old phone is recycled correctly, you can sell your Apple devices to Mazuma in return for cash. We even offer a range of refurbished iPhones to buy online, which could be a fraction of the price of paying directly from the manufacturer. Each phone we receive goes through our extensive testing process, so for all your upgrade needs, you can be sure that we offer you only the best. What are you waiting for? See what Mazuma Mobile can do for you today!