Can I Sell Multiple Items to Mazuma Mobile?
Did you know your old tech lying around could be turned into cash while positively impacting the environment? Allow us at Mazuma Mobile to show you how! Selling multiple items for recycling at once not only puts extra money in your pocket but also helps reduce e-waste and conserve natural resources.
We're here to take care of all kinds of devices, including mobile phones, tablets, watches, Macs, laptops, and gaming consoles. We aim to support the planet by promoting recycling efforts and providing a hassle-free platform to eliminate your unused tech. So, whether you're a tech guru looking to sell an Apple Mac or a gamer looking for an Xbox trade-in, read on to find out how sending in multiple items can be the best option for your old tech.
Benefits of selling multiple items
Unlocking the potential of your unused tech with Mazuma Mobile offers many advantages, especially when sending us several items at once. Let's delve into a few:
Effortless and Efficient: Save time by selling multiple gadgets all at once, rather than individually tackling different buyers or posting countless ads. Our platform centralises your selling process, enabling you to turn your various devices into cash easily.
Maximise Your Returns: Group selling can boost your profits! Selling more items in a single go increases your likelihood of securing a sweeter deal. At Mazuma, we have competitive selling rates designed to provide you with the best possible overall value for your many devices.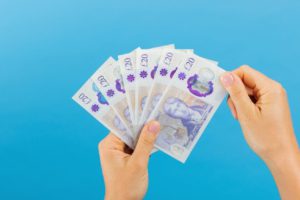 Declutter with Ease: Shed the weight of unwanted tech. Transform your space with a quick clear-out of old devices, making room for your new and exciting tech purchases – all without the unnecessary burden of storing old gadgets.
So, pull out that old tech and journey with us through a simplified, profitable, and environment-friendly way to let go of your obsolete devices.
How easy is the process to sell with Mazuma?
Transitioning from old tech to cash with Mazuma Mobile is as easy as a walk in the park. Just like when you wish to sell your mobile, our process is the same for our consoles, laptops and other devices you may have lying around.
Take a look at just how easy it can be to sell a laptop or other tech with Mazuma:
Select your devices: Start by visiting our user-friendly platform and navigating our extensive product list to identify the gadgets you wish to sell.
Get an instant quote: Upon selection, get an immediate, no-obligation quote based on your device's model and condition.
Send us your device: We have several options for you to choose when you send your device, all as quick and easy as you wish to make it.
Inspection time: Upon receipt, our rigorous inspection process ensures your items are consistent with your initial evaluation.
Payout: Following a successful review, we promptly complete your payment via your chosen method – be it bank transfer or PayPal.
Taking each of these steps with Mazuma ensures a breezy, smooth, and satisfying tech-selling journey!
What items can Mazuma accept?
From various mobile phones to gaming consoles, we welcome a vast spectrum of technology, turning your electronic clutter into cash.
Mobile Phones: Let go of your old but valuable iPhones, Samsung devices, Google Pixel phones, and more. Don't let them gather dust when they could be used better.
Tablets: Whether beloved iPads, Android tablets, or other well-known brands, we'll gladly transform your unused tablets into cash. Just head over to:
Smartwatches: Your Apple Watch, Samsung Galaxy Watch or any other smartwatch lying unused certainly deserves a better fate. Let us help you declutter your drawers while lining your pockets. A smartwatch gathering dust can be traded in by selecting 'Sell my Smart Watch'.
Gaming Consoles: It's not just phones and tablets; we specialise in gaming consoles as well, welcoming the likes of PlayStation, Xbox, and Nintendo devices. Find your console:
to start your selling process.
Laptops: Got an idle laptop? We can help with that too. Find the 'Sell my Laptop' option to begin your profitable decluttering journey.
At Mazuma, we ensure your unused tech gets a new life while rewarding you in return. Don't wait; start your tech-recycling journey with us today!
What happens when devices are sold to Mazuma?
Once we receive your device, it doesn't just gather dust — our experts, assisted by reliable software, meticulously inspect every nook and cranny. We screen smartphones, tablets, and smartwatches to ensure quality and functionality or determine what needs sprucing up.
Occasionally, our in-depth process uncovers hidden issues that could affect the device's original quote. However, our customers come first, so if you're unhappy with the adjusted offer, you can request your device be returned at no charge. However, if you are happy with our offer, you can receive the money often the same day we get your device.
For us, the work doesn't stop there. We will take your phone through our refurbishment process, making it look as good as new (or as close as possible). We will buff out all the cracks, clean up potential issues and give it a new life in our online shop. Any phones that are beyond the point of fixing, but still have working parts, we will strip them down to fix up phones in better condition. This lets us use genuine parts in our refurbished phones, offering the best quality.
What are you waiting for?
Recycling bulk items has never been simpler and more rewarding than with our quick and easy services. We encourage you to declutter your space, make some extra cash, and contribute to a greener future by sending in your old tech for recycling. We strive to make this experience convenient, beneficial, and eco-friendly, living up to our environmentally friendly and professional reputation.
So don't wait any longer!
Join us in making a positive environmental impact and claiming some well-deserved treats by getting cash for your phones or other devices today.