Which Are the Best Cases to Protect My Phone?
Whether you have just bought a new phone, received an upgrade or replaced the screen after an accident, you may be considering which is the best case to protect your shiny new device. There are hundreds and thousands of cases you can buy online, each with varying prices and designs, but when it comes to finding the right one for your phone, it can be a difficult decision.
Why do I need a phone case for my phone?
There are many reasons to keep your phone in good condition. First and foremost, it ensures that the device works exactly how it should. Although manufacturers are creating more robust screens and casings, they are not indestructible, and nothing quite spoils a new phone than a crack in the case or screen. It can make it vulnerable to water damage and could even compromise any insurance you may have which doesn't cover accidents.
Another reason to keep it in good condition is when you decide to upgrade. Although this may not be something you're thinking about now, your future wallet could thank you dearly if you have taken good care of your phone from the start. When it's time to trade in your phone, the better its condition, the more likely you will get a better price. A phone in excellent condition can offer you hundreds more than one with lots of wear and tear, which could have been prevented with protection. So, to help you keep your phone in pristine condition, we are exploring some phone case options that add instant protection.
Hard cases
When protecting your phone, a hard case is usually the most favourable option. Hard cases usually provide shockproof features, meaning no matter how often you accidentally drop your new phone, it will remain protected as much as possible. The likes of the phone cases above come in various colours to suit tastes. Whilst these may not look that aesthetically pleasing, they are some of the most affordable cases and provide excellent phone protection. These are exceptionally good for users who work in robust environments such as construction and trade, where accidental drops are much more common.
Many of these cases even offer sliders to protect your camera and come with a stand which folds down to make FaceTime and movies on the go, hands-free. They also come with a very helpful and powerful magnet, allowing your phone to easily stick to in-car chargers without adhesive stickers. Often many have a card slot for your debit cards. Unfortunately, these cases are not ideal for phones with wireless charging capabilities because their materials are pretty thick, and the magnet can interfere with the connection. However, if wireless charging isn't a feature you will use often, this is the Swiss Army Knife of phone cases.
Silicone cases
Silicone cases have been around since the dawn of smartphones. They offer various patterns and finishes which suit all styles. Unfortunately, alone, silicone only offers scratch-resistant protection. Many silicone phone cases provide extra protection built in compared to earlier versions, allowing more structure to the case for accidental drops or knocks, but they are the bare protection you can get for your device. They are very durable and easy to clean, so if you are looking for something that prevents grubby fingerprints, this could be the perfect option to keep your phone sleek and tidy.
The silicone also offers excellent grip and anti-slip properties that often brand-new shiny phones suffer with, meaning there are fewer chances of dropping your new device. However, as previously mentioned, although a silicone case has many excellent properties, they are not the greatest option if you are a little clumsy, as they will usually only cover the back of your phone. So, if you are careful with your phone naturally and work in a non-risk environment, these cases are a perfect choice. In addition, they come in a diverse range of customisation options and colours and could make your smartphone a beautiful-looking device.
Wallet phone cases
Now, we know these cases are usually reserved for the older generation, but we can't help but applaud their functions. They make it much easier to keep all your essentials in one place. From your loyalty cards, cash and debit cards, there's no need for extra bags and wallets with the likes of a wallet phone case. These cases even offer excellent protection for your phone as it closes over the screen, protecting the glass from scratches, and many designs even provide RFID-blocking technology. This technology can protect your cards and device from electronic pickpocketing. Usually, they are made with faux leather and can come in various colours and designs.
Some more unique online shops even provide the ability to customise these with images, logos and pictures, which makes them ideal cases for work phones. Unfortunately, whilst they are great at their job initially, without paying good money for one, they will fall apart over time and start looking a bit scraggly as the cheaper versions are often made with cardboard inserts and the adhesive which holds the silicone phone holder in place can often come apart. However, they will last for a good amount of time if you aren't constantly on your smartphone and will protect the device from screen to casing.
Phone pouches
Phone pouches, also known as phone sleeves, are like little pockets to put your phone in to keep it safe from harm when not in use. These are great little products as they offer all-around protection for your device, and there's no need to change your pouch when you upgrade to a new phone, making it much more versatile. When looking for a sustainable option, these cases are a great choice as they can also be better for the environment than other cases. There are many variations of phone pouches. Often, some offer a thin film that allows you to use your phone through the pouch, but they can also provide a more side bag style, with separate compartments for keys, cards and much more. Many phone pouches will even protect your device from rain and dust, which is perfect for usage outdoors.
Although these are great for taking your phone out and about, they may not provide the best protection at home or work, as once you remove them from the pouch, they are vulnerable to scratches and damage. However, if you choose to pair it with a silicone case, it could provide the perfect accessory for keeping your smartphone in excellent condition. Often, they come with lanyards or belts that connect to your bags or clothing, which can be helpful when out and about and are popular for active users who enjoy walking, running or other outdoor activities.
Got a phone you no longer need? Trade it in with Mazuma!
So, whether you have just upgraded to a new device or are looking for money for old phones, you may have lying around; we can offer you a great price. We take all the big brands, so whether you want to trade in a Samsung Galaxy S20 or sell a Huawei phone, get a quote from us. We will make sure that your old phone gets new life with our phone recycle process and becomes a valuable part of reducing the growing e-waste problem.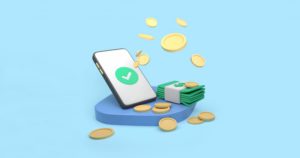 Even if you haven't quite managed to keep your old phone in good condition this time and want to do better with your new device, don't worry. You can also sell a broken phone to us, and we will give you the best price possible based on its condition. So, when selling your mobile, get the best price today with Mazuma Mobile!