Things to Remember Before Recycling Your Mobile Phone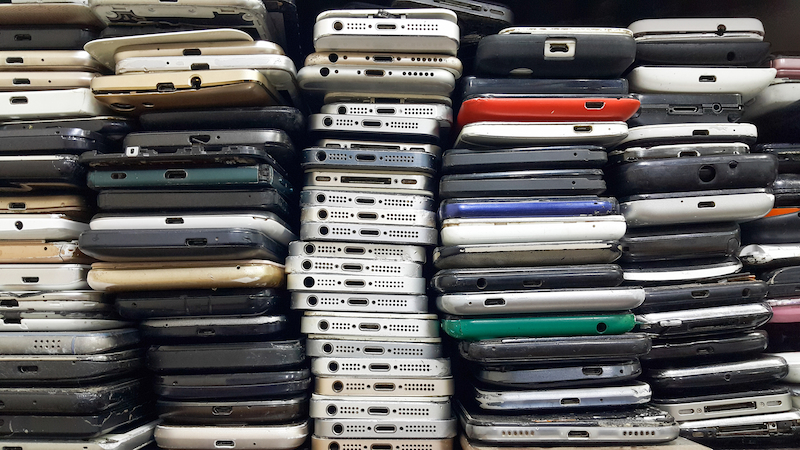 Currently, there are more mobile phones in the UK than people. That means there are a lot of unused handsets out there. But what can you do with your unused, unwanted or broken handsets? You can help the environment and earn some cash at the same time by recycling your mobile phone through various options.
How to recycle your old mobile phone
Mobile phones contain substances that are highly harmful to the environment and people if disposed of incorrectly. Some include materials like mercury and lead that have been linked to causing cancer in humans and could be incredibly dangerous if released into the environment. Although modern handsets contain considerably less harmful materials than mobile phones used to, they can still be damaging if they are disposed of incorrectly.
There are many options available which can prevent your phone from reaching the landfill and harming the planet. All these options not only offer an accountable solution but can also benefit you as the owner!
Selling the phone to a mobile recycling company
When it comes to how to recycle your old mobile, we can help! Mazuma Mobile will pay you for your old handsets and take care of mobile phone recycling on your behalf. Whether you have an old Google Pixel or you're looking for a Samsung mobile trade-in, the process is easy. Register on our site and send us your handset via our free postal options. If you have more than ten handsets to sell, we'll arrange for free courier collection for them, and we'll then pay you for your mobiles on the day we receive them. You could earn over £200 per handset! Check out how it works to learn more about what happens when you recycle your phone.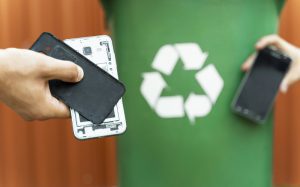 While recycling your mobile phones with Mazuma is simple, you must remember that they may still contain personal information. So, before you sell your old phone, there are certain things you should do:
Remove your SIM Card from the phone – Mobile phone SIM cards contain loads of personal information like phone numbers and old text messages. So, make sure you remove your SIM before you send your phone for recycling. You'll also need your SIM card for your new phone. However, if you dispose of your old SIM card, make sure you cut through the metal chip before throwing it away to protect your personal details.
Remove any memory cards from the phone – Some handsets use Micro SD cards to provide extra memory. Any memory card should be removed from your mobile before recycling.
Perform a factory reset – Throughout its life, you likely used your mobile phone to store a lot of personal information. Your phone contains your digital footprint, including account login details and browsing history. You can remove all this personal information and customised settings by performing a factory reset on your phone.
Remove the pin lock – If you used a PIN code or lock screen to protect your mobile, you should remove it before recycling your phone. This will enable your mobile to be used by other people in the future if you choose other methods than ours.
Gifting the phone to a friend or family member
Reaching out to family and friends could help someone close to you in need. Someone may need a new phone, whether it's a cousin, niece, nephew or grandparent. Imagine the joy you could bring them by gifting them your old device.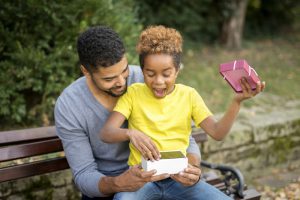 Even if your old phone is broken or damaged, there are still ways for a family member to benefit. For example, suppose you have an old iPhone 11 that's seen better days. By visiting our sell my iPhone page, you could get money for the device or gift it to someone, so they can sell it themselves. The act of giving can provide gratification to both the giver and the receiver. In addition, it could save you from finding that last-minute birthday gift you completely forgot about!
Donating the phone to charity
A mobile phone is essential to families on low incomes. It can provide them with a lifeline to request critical help and offer a chance to access further opportunities such as online learning and better-paid jobs. If you struggle with what to do with old phones, you could always give them directly to a charity.
Alternatively, donating a phone can give the charity an asset to sell to raise funds for some of the incredible work they do for their community. The sale of one phone can raise around £20 for an older device or up to £200 for a newer model. That money could go a long way to helping change someone's life. You may be thinking, "how much is my phone worth?" and wish to donate the money directly. If that is the case, sell your old phone to us and see what a difference you could make.
Selling or correctly disposing of old phone chargers and accessories
There are many ways of correctly disposing of old phone chargers and accessories. Whether it's a charger or a set of headphones, there are places to correctly recycle them, limiting the electrical waste ending up in a landfill.
Recycling centres – Most local recycling facilities will accept chargers, cables and electrical items. Contact your local authority and ask where the nearest place is to recycle the old items you no longer need.
Send it back – In a bid to prevent electrical waste and promote a more sustainable supply chain, most big mobile phone manufacturers, such as Apple, may be able to take an old charger to recycle. If it's an accessory such as Earbuds or AirPods, you can trade these in and earn some extra money.
Electrical retailers – Many large electrical retail chains also offer a recycling scheme for unwanted electrical items. Nip into your nearest store and see if they are willing to take it.
If you're unsure about selling your iPhone or other mobile devices to us, feel free to check out our amazing testimonials to be sure that we offer the best online services for mobile phone recycling. Selling your phone to us is the most efficient and environmentally friendly way to get rid of an old phone, especially if you are concerned about your personal data.
For more information about removing personal information from your old mobile phone, use our online Data Delete Tool.