The Price of iPhones After New Releases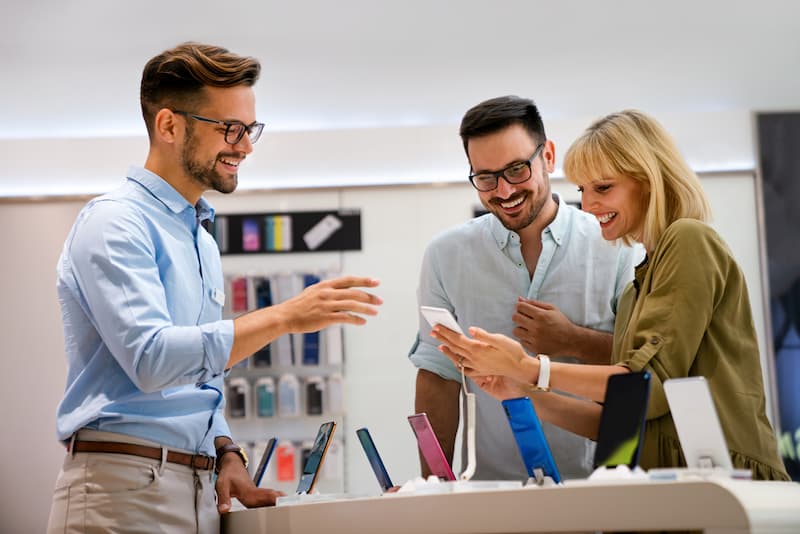 It's been a few weeks since the anticipated release of the iPhone 15 family. If you're like many tech enthusiasts, the excitement of the new launch could have you considering several scenarios. Perhaps you've been mulling over an upgrade, not necessarily to the latest model but to last year's or even an older one. Or maybe you're grappling with the worry of finding the right time to sell your mobile to ensure you get the best value. If any of these situations sound familiar, rest easy. We're here to help!
Welcome to our comprehensive guide to navigating your phone's price after new releases. As a leading phone recycling facility, we'll walk you through the advantages of purchasing an older flagship phone like the iPhone 14 Pro Max, provide insights into when to anticipate a price drop, and explain how a three-year model can still offer a great trade-in deal.
Why do prices drop after new releases?
As new models surface, the prices of older devices tend to decrease. This happens because of various reasons. Understanding these factors can help you make well-informed decisions when selling an iPhone 14 or buying an upgraded device. There are three main reasons why the price has dropped: supply and demand, the decline in electronics value, and company choices.
Supply and demand
When people want the new iPhone, they look for the latest device, not the old versions like the iPhone 14, leading to price decreases. This also means more people can afford to buy the older model. For example, if someone can't afford the latest iPhone, they might be able to buy the previous model for a lower price, which could mean an increase in sales.
Depreciation of electronics
Older devices lose value over time due to depreciation, making them less appealing to consumers interested in the latest features. This leads to a drop in price when newer models are introduced. However, most of the time, a four-year-old flagship device is often a better option than a budget smartphone and is great for those who may not want the latest and greatest.
Companies' strategic decisions
By decreasing the price of older phones, companies can clear inventory space to make room for new phone releases, which can help maintain demand for their products by offering a more affordable option for budget-conscious customers. This strategic pricing adjustment can help draw attention back to the older model, giving it an edge in the market compared to competing devices in the same price range.
When to expect a drop in iPhone 14 prices
If you want to sell your iPhone or upgrade to an iPhone 14 at the right time, knowing when the price of the iPhone 14 will drop can be useful. Usually, Apple introduces a new iPhone model once a year, typically in September.
So, when do the prices of older models like the iPhone 14 drop?
In most cases, the previous model's price drops gradually after the new model's first announcement. As anticipation builds for the new model, the older model's price tends to decrease. This isn't an overnight shift but a gradual decrease that becomes more pronounced as the new model's release date draws closer. After the launch of the new model, the prices of older models usually experience another dip. Retailers offer discounts to clear out old stock and make room for newer models. This typically happens approximately a month or two after the new model has hit the shelves.
As the older model becomes less "relevant" in the market, the prices continue to slowly trend downwards, with the most significant drops occurring around the next model's announcement. So, for example, now is the perfect time to sell your iPhone 13 Pro if you're looking to upgrade to the iPhone 14 Pro. You still get a great price for your old phone, and the price of the iPhone 14 Pro is already seeing some price cuts with many online retailers.
The advantages of buying older models
When considering an upgrade, purchasing an older flagship phone, such as the iPhone 14 Pro Max, at a reduced price often tops buying a new budget phone. For instance, even though the iPhone 15 is the latest Apple phone, the iPhone 14 Pro Max uses the same processing chip, giving it an equally powerful performance capability as the newer model. This means you can access high-speed processing, enjoy excellent graphics, and more without the extra cost of the new release.
Older flagship phones also tend to fare well with time, maintaining performance levels and offering consistent updates. They're designed to be future-proof, meaning they can still efficiently run the latest apps and software, even a few years down the line. This benefit alone provides a compelling argument for getting an older flagship phone instead of a new budget phone.
Even older models than the iPhone 14, while not brand-new, were the high-end phones of their time, often built with superior materials and cutting-edge technology. So, before you rush to the latest budget option, consider the advantages of older flagship phones like the iPhone 13 Pro Max – it might surprise you with its enduring performance and cost-saving opportunities.
Worried about the price of your old iPhone?
If you're considering upgrading your phone due to the release of the iPhone 15 but are worried about the value of the likes of your iPhone 12 trade-in, don't fret! Here at Mazuma, we understand the value of older models and still offer excellent trade-in prices for devices that may be a few years past being the newest and brightest.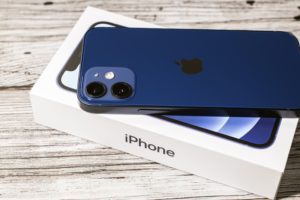 Also, the good news is that trading in your old iPhone with us could offset a significant portion of your upgrade cost. For instance, if you want to sell your iPhone 12 Mini and have kept it in great condition, you could receive up to £235 when trading it in. Trading in older devices like the iPhone 12 Mini with Mazuma not only puts money back in your pocket but also helps reduce electronic waste and ensures your old device gets a new lease on life.
Don't let the iPhone 15 release make you panic. Trading in your old iPhones with Mazuma will ensure you receive excellent value, making the transition to a new device smooth and affordable.
Sell your old devices with Mazuma
Planning to upgrade your device, especially when a new model is released, can seem daunting. However, by carefully considering the value of older flagship devices like the iPhone 14 Pro Max and understanding the timing and reasons behind price drops, you can make a well-informed, cost-effective decision.
To help give you the cash you need for your upgrade, we also offer excellent trade-in values for a wide range of other devices with the below services:
Don't worry, even if you haven't got a phone in the greatest condition. You can still sell your broken phone with us for a very competitive price. By sending it to us, we give your old phone new life either by stripping it down for its reusable parts or by giving it a bit of TLC to get it looking brand new again. You're not only making a financially savvy decision when choosing Mazuma but also an ecological one.
So, what are you waiting for? Get a quote today!