Our Extensive Testing Process

When it comes to selling your mobile device, it can often be a worry that the following user may have access to any hidden personal data still left on your phone. However, this doesn't have to be an issue when you choose to recycle your phone with Mazuma Mobile.
Every phone we receive through our excellent phone recycling service is thoroughly checked and wiped of any data before being processed, providing the phone with new life. We will explain the process to offer you the ease of knowing your phone will be recycled safely and efficiently.
The importance of testing phones when they arrive at Mazuma Mobile
When Mazuma receives a phone, we want to ensure that we offer you the best price for the condition of your device. Although we can inspect your phone visually for any damage, other components require testing before we can buy a second-hand device. This testing process allows us to assess any software issues or manufacturer problems and provide the phone as ready for resale without causing difficulties for the new owner.
We are proud of our thorough checks, as this allows us to provide only the best quality second-hand phones to customers. In addition, we provide the previous owner with the knowledge they were offered the best price and that no personal data has been left behind when you trade in your phone.
To do this, we use a service called Phonecheck, which runs diagnostics and checks on the phone and is the trusted authority for many leading marketplaces.
What does Phonecheck cover?
Phonecheck provides a full report of any mobile phone manufactured in the past ten years. It is compatible with Apple products and Android devices, including smartwatches and tablets and offers detailed history and information on each device, covering many features, which we will now explore.
Lock Detection
We are strict when it comes to phones which have been locked or barred by a network or service provider. However, even if these phones have been unlocked by jailbreaking the device, we are still unwilling to accept the phone. As a responsible phone recycling facility, we take this seriously to prevent the success of phone thieves looking to profit from selling stolen devices.
Phonecheck will let us know if the device has ever been reported lost or stolen by the manufacturer or network provider, even if the phone has been wiped of history or signs. These checks help us offer genuine phones for sale that have been provided to us by the owner.
Diagnostics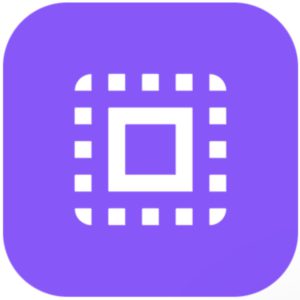 We want to ensure that when we sell a phone, it works exactly how it should when it was first bought brand new. To do this, we must run a full diagnosis on the device. Phonecheck offers a complete assessment of the internal functions and features of a phone listed below.
Wi-Fi Connectivity
Bluetooth
GPS / Location Services
Charge & Headset Ports
Battery Capacity
Proximity & Light Sensors
Vibrations
Buttons & Switches
Microphones & Speakers
Front & Rear Cameras
Camera Flash
Video Recorder
Glass Condition
LCD & Dead Pixels
Digitiser
Force Touch, 3d Touch
Touch Id & Fingerprint Sensor
Battery Capacity
Face Id
S Pen
Edge Screen
Accelerometer
Screen Rotation
Network & Manufacturer Lock
Activation and Reset Locks
Jailbreak & Rooting Detection
Battery health checks
One of the most significant downsides to modern phones and devices is the batteries. Over time, these components provide less efficiency, so we need to know the exact status of a battery to help us understand whether it will need replacing or not. Phonecheck analyses the battery's health condition and gives a percentage capacity. If this is too low to provide the best user experience, we will need to replace this part, affecting the price we will offer for the device.
Authenticity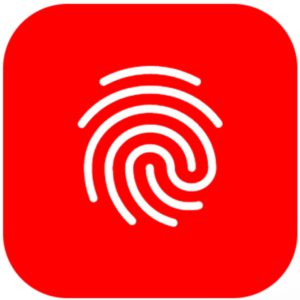 We understand that whilst you own your device, you may come across issues with the phone and have parts replaced. Checking the authenticity of the phone will let us know which parts have been changed in the device and can allow us to assess whether they are genuine parts. A phone with a non-authentic part may not perform as well as it should, which is no good for our customers.
Cellular service
The most imperative feature of a phone is the ability to find the signal to send and receive calls and SMS and access mobile data. Without this, the phone is rendered unusable and will need the assistance of our qualified on-site technicians to rectify it. Checking this can help us get a better overview of the work required by the mobile phone.
Erase and reset
The final and essential factor of our thorough check is the final wipe of the device. Erasing the data helps to protect identities and prevents fraudulent use of your personal data. It also removes any personalisation of the device, removing any custom themes and reverting the phone to the state it was in when it was first purchased.
Why are these checks important?
At Mazuma Mobile, we want to provide the best services when you recycle your phone with us. We also want to be able to deliver quality devices to our customers. Our checks help us to ensure that every phone or device we sell performs like new, with minimal, if any, signs of previous use.
These checks will also highlight any work that our on-site expert technicians may require to renovate phones to the nearest condition to new as physically possible.
What if I sell my mobile without knowing of an issue?
If our checks flag up an unforeseen device issue you were unaware of before you used our sell my mobile services, we may offer a revised quote for the phone. However, if you have reported that your phone was broken, the chances are that there will be no changes to the price we offer you.
What if I disagree with the revised price?
Customer satisfaction is our highest priority, so if you are unhappy with the price we offer, we totally understand. There is no problem if you choose not to sell your mobile to us after we have found issues that may have affected the price. You just need to let us know by email, and we will then arrange for the phone to be sent straight back to you free of charge.
If you have more questions about the process, you can head over to our support pages to explain how it works. If you are still unsure or have any more queries, you can contact our very helpful team, who will be happy to help!