10 Reasons To Buy A Refurbished Phone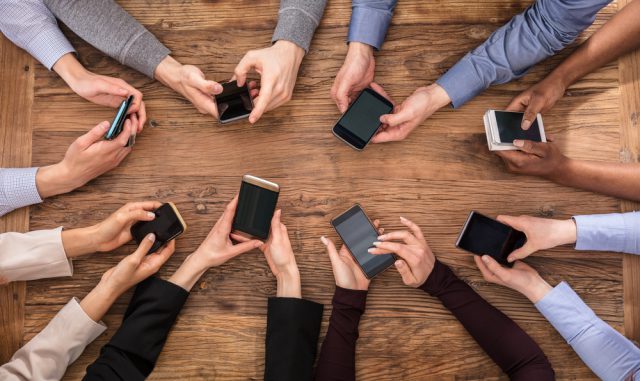 If you're looking to buy a new phone here at Mazuma, you'll notice that you can save a lot of money by opting for a refurbished model, but is this a good enough reason to choose a refurbished phone ahead of a brand new one?
Sometimes people can be a little apprehensive about buying a refurbished phone, so here are ten reasons why it might make more sense than buying new.
Same Functionality
The big worry that people have with refurbished phones is that the device isn't going to work as well as a brand new one, but that simply isn't the case!
While some may have the odd scratch or mark, these are purely cosmetic, and a refurbished phone should work just as well as a brand new one.
Here at Mazuma, we grade all of our phones on a scale from New to Good, to give you an idea of what kind of condition it's in.
While a 'Like New' phone will be in the exact same condition as one off the shelf, those which are 'Very Good' and 'Good' will show more signs of physical wear and tear (which will be reflected in the price), but will otherwise be in perfect working condition.
Much Cheaper
The obvious benefit of buying a refurbished phone is that it works out a lot cheaper than buying a new model.
However, the exact amount that you can save will depend on exactly which model it is that you're buying.
For example, if you're buying one of the very latest phones, there often won't be that much of a price difference between a brand new phone and a refurbished equivalent.
However, if you're happy to go for a slightly older handset, then you can wind up saving hundreds of pounds on your purchase!
Fully Tested
People often ask what the difference is between buying a refurbished phone and a second-hand one, and the main thing is that refurbished phones have been extensively repaired and tested to ensure that they're in complete working order.
If you buy your refurbished phone from a reputable retailer such as Mazuma, you can rest easy knowing that the phone has been fully and rigorously tested.
Wiped of Data
The last thing that you want when buying a second-hand phone is to keep coming across things that were installed by the previous user, or even messages and other data that you shouldn't really be seeing!
You want to feel like the phone is brand new and fully yours, but refurbished phones are always fully wiped of all the previous user's data to ensure that they comply with data protection and give you a fully fresh phone.
Established Sellers
The other big benefit of buying a refurbished phone rather than one that is simply 'used', is that you know you're buying from a respected retailer such as Mazuma.
Not only does this mean that you get a phone in proper working condition with a full warranty, but you know that you're dealing with experts who know what they're doing and are always on hand if you have any issues or questions.
Comprehensive Warranty
Though each refurbished phone should work exactly the same as a new one, it's good to know that here at Mazuma you're entitled to a twelve-month warranty if anything does happen to go wrong with your new refurbished phone.
Regardless of which 'grade' your refurbished phone is when you buy it, we'll always offer a full year's warranty, which covers any hardware faults that aren't caused by damage or misuse by the user.
It's Eco-Friendly
Choosing to buy a refurbished phone instead of a new model is also a much more eco-friendly option, and it's always good to know that you're doing your bit for the planet.
It's always better to reuse and recycle and this is definitely the case when it comes to mobile phones.
The complex electronics in your mobile often contain precious metals and plastics that can pollute the air when sent to landfill and also contaminate soil and drinking water.
Includes a Charger
Sometimes people assume that when you're buying a refurbished phone, you'll just get given the handset, with no packaging or accessories, although this isn't the case!
You'll receive the phone in plain packaging (not the original box from the manufacturer), and some may also include some of the other accessories that they would usually come with, such as headphones.
However, at the very minimum, your refurbished phone will always come with a charger or charging cable, so that you're ready to use it straight away.
Can Be Paired with a Cheap SIM Only Deal
If you want, to really save as much as possible, it might be a good idea to ensure that your refurbished phone is unlocked, so that it's not tied to any one network.
Then, you can simply seek out a cheap SIM-only contract, or perhaps a pay as you go deal if that works better for you!
Cooling Off Period
As you can see, there are plenty of reasons why we feel like it makes sense to opt for a refurbished phone, but if you do decide that the device isn't for you, you have a fourteen-day cooling-off period during which you can send the phone back and receive a full refund.
Why not consider a Samsung trade-in or an iPhone trade-in to get a refurbished phone, and cash for your old phone, right here at Mazuma.