Want to know how to get the best out of your smartphone camera?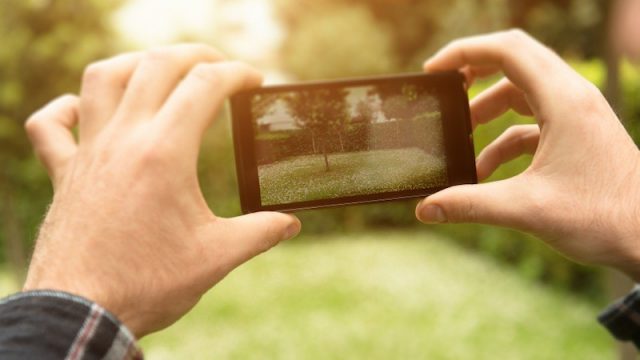 Taking pictures with a smartphone has made photography a much bigger part of everyday life than ever before.
But if you really want to be the reigning king or queen of the smartphone snap, here a few simple tips to make your photos really stand out.
Make the most of the software
There is no need to use the camera software at its default settings. Don't be afraid to tinker with options – such as using HDR and panorama modes.
Smartphones typically have plenty of room for thousands of images, so experiment with features, effects and settings on yours to make the most of it.
Look for other apps
The basic camera features that ship with the majority of new smartphones are generally of a high standard. But this does not mean there is no need to see what other photo apps you can find on the App Store to help spruce up your images.
Open Camera or HD Camera Ultra for Android offer a great starting point, as they allow you a much greater degree of control over exposure and focus.
Most smartphone camera images can look a little flat, but some apps give you the ability to manipulate contrast, white balance, colour saturation and brightness. Snapseed or Photoshop Express are just two of the options for this kind of fine-tuning.
Learn the basics of composition
This might sound a little too technical for the casual selfie queen or king, but it really isn't – and the standard of your images will be noticeably higher by bearing in mind just one basic rule.
The rule of thirds is the most basic – and most smartphones have a feature to help with this. Imagine a grid over the image dividing it into thirds both vertically and horizontally.
If your subjects are placed along these lines – or ideally at the point where these lines intersect – then the image will look much more interesting than if it the subject is simply in the middle of the frame.
Careful of light
Good lighting gives a scene shape and depth, and ensures it generally looks like a good photo.
Flat images are dull, and you'll know them when you see them – there will be few or no shadows, and everything will look evenly lit.
Direction and colour of light are important – and this is why so many sunset or sunrise pictures look so good.
Natural light coming from a window is good, as it will be coming from one direction and will not look too harsh. However, avoid having the light come from directly behind the subject where possible.
Backup
There really is no point in leaving the fate of your treasured snaps to chance. If you lose your smartphone or it gets stolen, and the images have not been backed up, they will be gone forever.
Manual backup is obviously still an option for those who prefer to connect their device to a laptop or desktop computer manually.
However, there are no more convenient ways of doing this thanks to cloud technology. Apple iPhones and iPads can do this with dedicated software – and there are other options available too.
Dropbox's Carousel app and Microsoft's OneDrive app can automatically backup photos to cloud storage, although they are limited to five GB and seven GB storage respectively. Alternatively, Flickr gives users one TB of storage for high-resolution photos and video.
If despite all these tips you think you still want a new mobile phone with a better camera, then sell your old phone to us! We will give you money for it that can help you buy a new phone! Only, this time make sure you buy a mobile phone with the camera you like!