Greater functionality from your mobile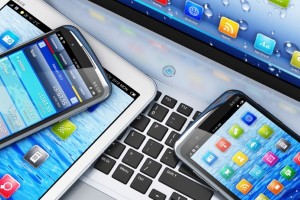 The days of using mobile phones purely for calling/texting has long gone. Nowadays, the majority of us use our phones for a variety of purposes – including working, checking our bank details, Skype, reading and checking the calendar.
If you have a fairly modern smartphone, then chances are you will have most of these functions already inbuilt into your mobile.
However, the developments in technology, combined with the range of new apps that are available mean that it is now possible to not only do more with your mobile, but to do it in a smarter or more efficient way.
Below, we have produced a step-by-step guide on how to get more from your mobile.
Basic set-up
So you have just received your brand new smartphone, which comes complete with all the apps and functions that you could wish for.
The first step is to ensure that your phone is adequately set-up and that all the functions are working as it should.
For some apps, such as YouTube or Skype, you will need to enter your details, such as your email address and configure it in order to get everything up and running.
With others, you will need to give it permission to access your location or sign up in order to get it working on your phone.
Accessories
Mobile phone accessories can really help you get more value from your mobile. Whether you want to listen to music on the go, get longer battery life, improve your signal or boost your storage capacity, they can be invaluable in helping you get the most from your phone.
Here is a list of just some of the accessories you can get today:
SanDisk Ultra MicroSD card
Depending upon which card you get, this can boost your memory by as much as 128 GB and offers fast transfer speeds of up to 30 MB.
Speakers
Many people use their mobile to watch videos or listen to music. However, if the volume on your mobile is low, then there are a wide range of speakers on the market that will help to enhance the sound quality.
Headphones
Headphones are a staple when it comes to mobile accessories. If you are taking advantage of the many music apps out there, then you are practically lost without headphones.
Possessing a pair means that you will be able to listen to music wherever you are.
Apps
Of course, apps are the most obvious way to increase the functionality of your mobile phone. Nowadays you can get an app for practically everything. Whether you want to modify your photographs, add music to your phone, block unwanted calls, create documents, or enhance videos – you can guarantee there is an app for that.
Whatever your mobile phone lacks – there will be an app to make up for that!