Do iPhone charging tricks actually work?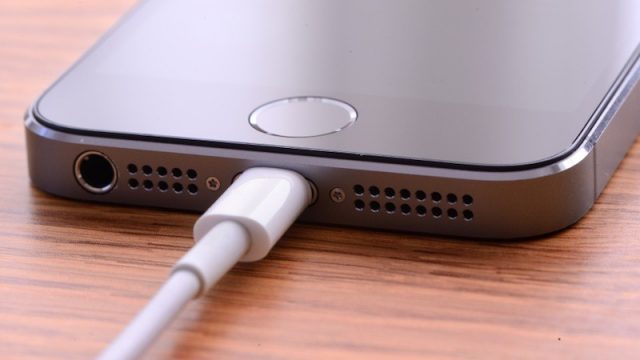 Sometimes smartphone users can be caught out with low battery if they neglected to charge their device before heading out to work or to see friends.
This isn't necessarily a problem – we've all seen work emails asking around for a charger to borrow.
However, this has also led to some strange rules and tricks emerging about how to charge a device quickly, or if it is possible to use a charger for a different device.
Here, we set the record straight on some of the more common questions.
Is it possible to charge an iPhone faster with an iPad charger?
Media tablets like the iPad typically charge with a higher wattage than a smartphone, offering either 2.1A or 2.4A, compared to the 1A drawn from an iPhone charger.
As a result, some people have been led to believe that it might be possible to charge an iPhone faster with an iPad charger.
This is an understandable belief, as the USB charger for iPhones will only offer 0.5A, leading to slower charge times.
However, it is a misconception, as the phone has a limit on the wattage it can draw from any power source, meaning it will only take 1A of charge from a charger that might be able to offer more to a different device.
Is it okay to use my phone while charging?
Sometimes you might need to keep using a device while it is charging. Some people believe that this should be avoided – and they may cite scare stories such as people getting an electric shock from their smartphone for doing this.
However, manufacturers implement rigorous safety testing before approving chargers, so there is no reason a smartphone cannot be used while charging, providing the charger and battery are manufacturer-approved.
What happens if I leave the device charging for too long?
This sounds like it would stand to reason – if you keep charging a conventional battery that's already full, it can diminish its life.
Smartphones are different. They are able to detect when they have drawn enough power from a source and stop doing so when fully charged.
However, tests have shown that keeping the charge between 40 and 80 per cent is optimum.
Can I use an off-brand charger?
Off-brand chargers are often seen as a cheap alternative to official products. These are usually fine, and may not be quite as good as the approved models, but will work.
However, a careful distinction has to be made between off-brand chargers and cheap knock-offs. Lifehacker carried out an experiment to find out the difference, and it was revealed that cheap imitations barely power a device, taking a lot longer to charge, and can even be a safety hazard.
I never turn my phone off, is this okay?
Ideally, you'll give your smartphone a break every now and then. Apple Geniuses recommend doing this at least once a week to maximise the battery life of iPhones – and a convenient time to do so might be when you go to bed.