The BlackBerry reinvents itself with the new Blackberry KEY2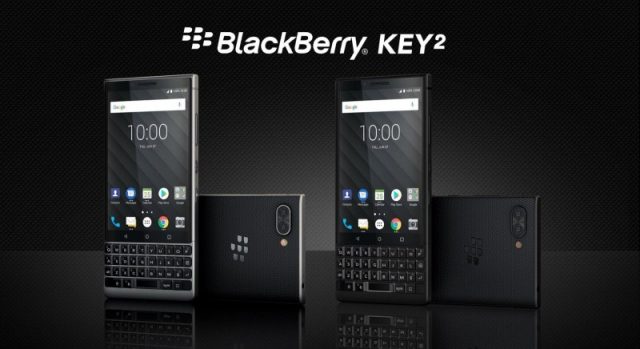 The BlackBerry is one of the forefathers of the modern smartphone era, and a brand for which many people still have a lot of fondness; however, there's no denying that BlackBerry devices are much less common nowadays than they were before Apple and Android phones took over the world.
However, that doesn't mean the famous brand is down and out just yet, and as if to demonstrate this, manufacturer TCL Communication has just unveiled the BlackBerry KEY2, a bold new reinvention that retains classic elements of the BlackBerry design, while introducing a host of fresh innovations and desirable features.
Set to start shipping globally this month and starting at £579, TCL Communication will be hoping that the BlackBerry KEY2 can re-establish the brand as a major mobile player – and judging by the feature list and specs, it could have a decent chance of doing so.
A classic concept reinvented
At first glance, the KEY2 is immediately recognisable as a BlackBerry, thanks to the retention of a refined physical QWERTY keyboard that's come to define the phone. However, if you look closer, you'll see that the KEY2 provides a range of features that are firsts for the BlackBerry line.
For example, the keyboard now includes a Speed Key, enabling shortcut access to vital functions, frequently used apps and favourite contacts. Meanwhile, the design has been upgraded with a Series 7 aluminium frame, a 4.5-inch 2.5D Gorilla Glass screen, and a soft-touch diamond-patterned rear.
The BlackBerry KEY2 will also be the first BlackBerry to offer a dual-rear camera, with 12MP cameras lenses that offer improvements in auto white balance, faster auto focus, improved image stabilisation and a host of new capture modes. Meanwhile, enhanced security and privacy features will be built in, with TCL Communication billing the KEY2 as the most secure Android phone on the market.
The most advanced BlackBerry ever
The specs of the KEY2 have also been improved in line with evolving industry standards to make this the most advanced device ever to bear the BlackBerry name. Powered by a Qualcomm Snapdragon processor, the handset offers up to two days battery life, 6 GB of memory, and internal storage of 64 GB or 128 GB, which can be expanded via MicroSD.
In addition, the device features Qualcomm Quick Charge 3.0 technology and a new Smart Battery Experience that learns from daily charging habits and provides recommendations of when the phone might need to be topped up again.
Alain Lejeune, senior vice president for TCL Communication and president of BlackBerry Mobile, said: "Although there are many different smartphones for consumers to choose from today, most tend to offer very similar experiences without much distinction from one to the next.
"With the introduction of BlackBerry KEY2, we've created a distinct smartphone that captures all the traits that have made BlackBerry smartphones iconic, while introducing new innovations and experiences that not only make this one of the best devices for security and privacy, but also the most advanced BlackBerry smartphone ever."