How Much Cheaper Are Refurbished Phones?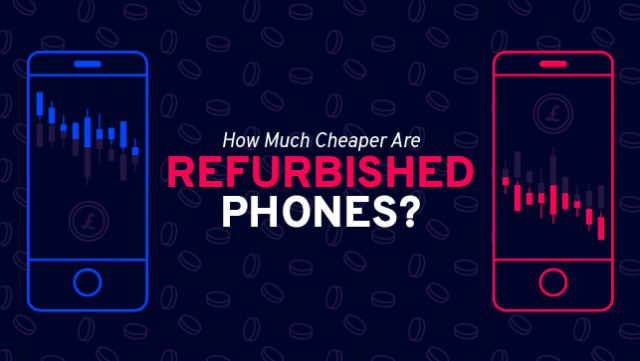 Buying a new smartphone can be very expensive, which is one of the main reasons lots of people choose to buy a refurbished handset here at Mazuma, where you can potentially save hundreds of pounds on your new phone.
We compared eight popular phones, which worked out from around £100 up to as much as £550 cheaper when purchased refurbished compared to new, with an average saving of £319!
Apple Refurbished Phone Savings
Apple iPhones are among the most popular smartphones in the world, but they don't come cheap, with a list price of £909 for a new iPhone XS, or over £1,000 for the XS Max.
However, you can make some excellent savings by opting for a refurbished Apple iPhone model here at Mazuma, with the same phones available from £529.99 and £569.99 respectively, which makes for an amazing saving of £379.01 or £479.01.
You can even make a good saving on the iPhone 11, which was only released toward the end of last year, at a price of £879.
But here at Mazuma, you can pick up a like-new iPhone 11 from just £774.99, which makes for a saving of £104 on one of the very latest handsets.
Samsung Refurbished Phone Savings
Of the eight devices that we looked at, Samsung refurbished phones had the biggest savings when buying refurbished, with the Samsung Galaxy Note 9 showing the largest saving.
A new Note 9 from O2 will set you back £925, but you can get the same phone for over half the price here at Mazuma, from just £374.99, an incredible saving of £550.
You can also make a great saving on the Galaxy S9 too. The S9 currently retails at £739 at O2, but here at Mazuma you can pick it up from £284.99.
As you can see, opting for a refurbished phone can save you some serious money when it's time to buy a new phone, especially if you choose to buy an unlocked device and pair it with a cheap SIM-only deal.
Note that all of the prices above were correct as of 27/01/2020 and reflect the cheapest available price for each device at that time, actual prices will vary depending on the specific handset and deal that you choose.