Brits waste 143 million GB of mobile data every month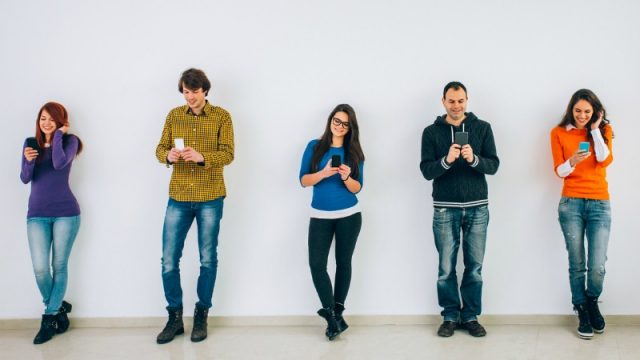 If you ever feel like you're not making the most of your mobile phone contract, then you're far from alone after research revealed that the average UK mobile phone customer wastes 3.4 gigabytes (GB) of data every month.
This mounts up to more than 143 million GB of mobile data going unused each month, so says uSwitch, which published the research.
Of the 5,084 UK adults with mobile phone contracts surveyed by the comparison website, more than a fifth of them (21 per cent) didn't know how much data they were paying for with their current deal. Meanwhile, a quarter (26 per cent) were unsure how much they use.
Some mobile phone network operators allow their users to carry forward any unused data into the next month, namely Sky Mobile and Virgin Media, while O2 and Vodafone only 'roll over' data for its pay-as-you-go customers.
However, in each instance, operators market the concept as an act of generosity, often acting as a leading point in their advertising.
Age and attitude
While mobile users are squandering 3.4GB on average, wastage is more common among the younger generation. Despite generally often thought of as more tech-savvy, 18-34 year olds are paying for 7.5GB of data but typically only use barely half of that (3.6GB).
Older generations may not be so wasteful but they certainly seem to be confused. Some 26 per cent of over-55s were unaware of how much data allowance they receive in their package, five percentage points above the average.
Oblivious
Some mobile users are completely in the dark over their wastage, it seems.
The study found that more than a third (36 percent) of mobile customers with data built into their contracts don't keep track of their mobile internet usage. Amazingly, five per cent of those didn't know they could get online with their device at all.
With so many users unaware of their data usage, there's the worry that 31 per cent could be using less than 1GB of data a month.
Ernest Doku, uSwitch's mobiles expert, believes it is far too easy for customers to fall into the trap of thinking they need more than they're actually going to use.
As a result, users may not just be overpaying and wasting money but they could also be cancelling out any perks or freebies bundled into their package.
Mr Doku urged mobile users to get around the issue by making a note of their usage over the course of a few months. You can see how much data you consume every month either by logging in to the online account with your operator or through apps like Walletsaver.
"Work out roughly how much data you need – and for added peace of mind, you can always add a slight buffer. You can also set data usage warnings or a cap to make sure you'll not go over your limit," he commented.
"For customers whose usage varies significantly each month, providers are increasingly offering packages that allow customers to adjust how much data they are using on a month-by-month basis, or carry a proportion over into subsequent months."
Photo: Petar Chernaev/iStock