Smartphone makers expected to expand trade-in options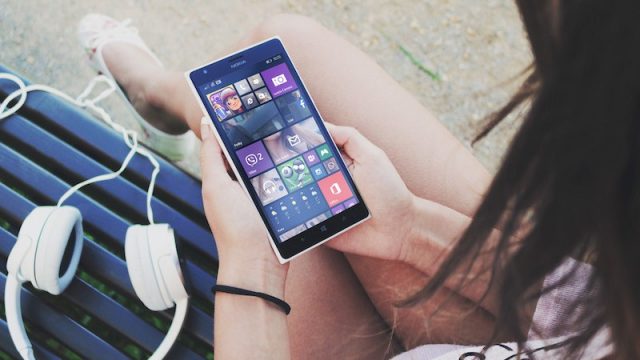 Major smartphone manufacturers like Apple and Samsung could be set to expand into the trade-in segment by offering their customers more options for replacing their old iPhone and Galaxy models with new versions of the devices.
New research from the International Data Corporation (IDC) has revealed that 2015 could be the first full year of single-digit smartphone growth. Global smartphone shipments are expected to grow by 9.8 per cent to 1.43 billion units by the end of the year.
The industry has sustained double-digit growth almost since its inception with the launch of the first Apple iPhone back in 2007. This trend of slower growth is expected to intensify over the next four years, which is largely attributed to lower shipment forecasts for Windows Phones.
Research manager with IDCs mobile phones team Anthony Scarsella said that as a result of this trend, companies such as Apple and Samsung are likely to change their approach by offering affordable high-value handsets and alternative payment methods on their premium ranges.
Another avenue he said he expects to see these firms go down is to increase its presence in the trade-in segment.
"Vendors will look to push device financing and trade-in options across many of the developed markets as growth in these markets is expected to primarily come from replacement purchases and second devices," he commented.
Mr Scarsella noted that Apple is already taking this approach with its recently-launched iPhone Upgrade Program.
This was launched in tandem with the latest versions of its flagship device – the iPhone 6s and iPhone 6s Plus. Customers taking advantage of the arrangement will be able to get a new iPhone every year and whatever level of coverage they want with AppleCare+ – all for $32.41 (£20.72) per month. A minimum 24-month contract agreement is required.
Notably, this confirms to Mr Scarsella's prediction that alternative financing will be offered alongside options to trade-in an old handset.
"Apple has taken the lead with its iPhone Upgrade Program and several other vendors are expected to implement similar plans in the months ahead," he remarked, adding: "These plans could represent the most effective way to get flagship devices into the hands of consumers while speeding up the upgrade cycle through trade-in and incentives."
The iOS share of the overall smartphone market is expected to stay between 14 per cent and 15 per cent annually, with spikes around the time of major product launches. Apple is expected to increasingly move into the iPhone trade-in space as the majority of its core audience have transitioned into replacement markets, rather than being in the position of buying a new smartphone for the first time.
One possible future challenge for the firm over the next two to three years would be excess inventory in the developing markets that refurbished iPhones are sold into – although this is not expected to have an adverse impact on its overall performance.
Program director with IDC's Worldwide Quarterly Mobile Phone Tracker Ryan Reith said there are several factors to take into account in terms of maintaining momentum in the smartphone market.
"We believe that, in a number of high-growth markets, replacement cycles will be less than the typical two-year rate," he commented.