Will the DTEK60 be BlackBerry's last Android smartphone?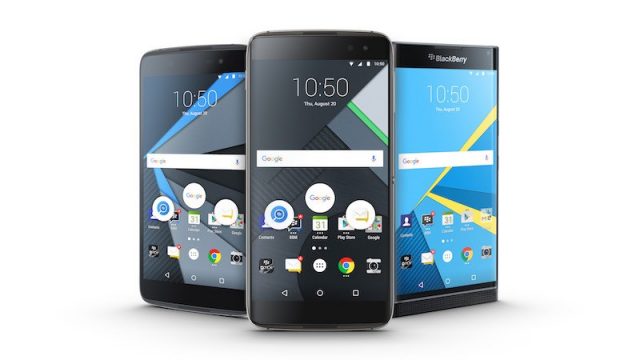 BlackBerry has announced the latest in its series of secure Android smartphones, the DTEK60 – and this could be the last device it manufactures that is powered by Google's mobile operating system.
The DTEK60 has been designed by French company TCL and it could be BlackBerry's final significant update before the company outsources smartphone production to third parties, a move that was announced earlier in the year.
Indeed, TCL's role in the production of the new smartphone comes as part of the transition towards a device software licensing strategy, with BlackBerry's main role being to provide the trusted security software on which it built its reputation.
As the second device in BlackBerry's series of DTEK smartphones, the DTEK60 is designed to offer full access to the Android ecosystem and higher-end specs to help power productivity.
All the usual security features that are included with BlackBerry's Android OS handsets are included, such as dedicated security patching and the DTEK by BlackBerry app. This software feature makes it possible for mobile users to monitor and control their privacy on their phone.
Other features of the DTEK60 are a fingerprint sensor, which provides quick and convenient turn on and unlock. Up to five fingerprints can be added, which are fully encrypted and ensure unlocking the device, accessing Password Keeper and making purchases are kept highly secure.
The DTEK60 also comes with the Intelligent Keyboard – BlackBerry's proprietary smart virtual keyboard that is designed to learn from users and increase typing accuracy and speed.
A 3,000 mAh battery boasts enough power to withstand up to 24 hours of mixed use and the handset can capture professional-looking photos with an 8MP front facing camera and a 21MP auto-focus rear camera.
With features like Phase Detection Auto Focus and a dual-tone LED flash, the camera can focus instantly and accurately to take blur-free, realistic photos, even in low light conditions.
Ralph Pini, chief operating officer and general manager of mobility solutions at BlackBerry, said it was the intention of his company to focus on what it does best.
"With the DTEK60, BlackBerry continues to focus on our strengths – state-of-the-art software and security solutions. When you see our logo it means security, from our class-leading enterprise software to devices secured by BlackBerry software," he commented.