What does the Galaxy Note 9 have in store?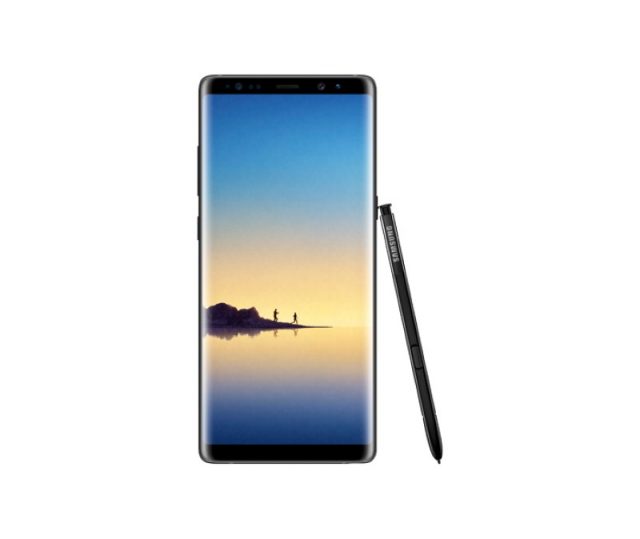 Despite its many competitors – as well as the lacklustre response to the Galaxy S9 launch – Samsung is still one of the top dogs in the mobile phone industry. Its devices almost always boast some exciting new features, and with the S9 now fully revealed, it's time to look ahead to what the Korean tech giant will be producing next.
The Galaxy Note 9 will likely be Samsung's next major release, and could well be with consumers within six months. However, it's not very clear as to what features the device will ship with. Will it be little more than an upgraded Note 8, or could it be something completely fresh? How innovative will it be?
Nobody can be sure of the answers to these questions, but several reliable sources  suggest what Samsung has in store. Here is our roundup of the most current rumours.
Do we know the Note 9 is coming?
The first question that should be answered is if we can be sure the Note 9 is on its way. After all, nothing has been announced by Samsung yet. Nothing is certain, of course, but there have been a few solid indications that this device will be the Korean company's next major release.
For example, Dutch site Galaxy Club has managed to find a trademark, filed by Samsung, for the Note 9. The Korea Herald also managed to find some interesting information in the form of a codename for the handset – "crown" – and a statement from a smartphone parts supplier claiming that they will be supplying Samsung with the items they need for the Note 9 in the first quarter of 2018.
An in-screen fingerprint sensor?
One of the rumours that has been circulating surrounding the Note 9 has been that it will include a front-facing fingerprint scanner that is integrated into the phone's display. Other brands, such as Chinese firm Vivo, have produced concept devices showing this tech, and Dutch site TechTastic spotted a patent from Samsung with something similar.
This patent – filed with the World Intellectual Property Organization – shows what appears to be a fingerprint scanner built into the screen just above the bottom bezel. However, it does not appear that Samsung will be making use of this tech just yet, according to a notable industry figure.
In a note to investors, acquired by AppleInsider, respected KGI analyst Ming-Chi Kuo said that in-display fingerprint sensors are not currently viable due to a range of technical issues. He listed "screen protectors and different environments affecting recognition rates and power-consumption" as one possible problem.
Will the Note 9 come with an AI chip?
While far from a certainty, rumours seem to indicate that the Note 9 will include a neural processing unit, sometimes referred to as an AI chip. It seems that Samsung is in the process of developing this tech, with the Korea Herald once again reporting on this possibility.
According to the paper, a source with expertise with AI said: "Samsung is almost done with the development of AI chips for servers, which is expected to be commercialized for server firms, according to Samsung insiders." Even if this source is unreliable, creating a neural processing unit would be a good business option for the firm.
Apple and Huawei – probably Samsung's two main rivals – have both made huge leaps forward in this regard, so the Korean firm would benefit from making similar progress to avoid being left behind by its competitors.
While many of these possibilities are only rumours at this stage, it seems likely that some of them will be revealed as truth when the Note 9 is officially announced. However, it seems like that will not happen until later this year, with most analysts expecting a September release date.