Sony releases 'selfie smartphone'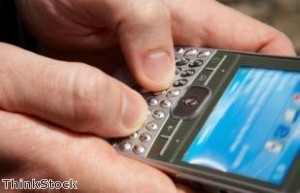 If you are obsessed with taking selfies and photographs, then chances are you'll love the latest offering by Sony.
The company recently announced the launch of its new next generation "selfie smartphone" – Xperia C4 and Xperia C4 Dual.
The phones come complete with a five megapixel front camera, along with a number of camera apps.
In addition, the phone comes with a 25 mm lens and a wide angle, in addition to a 13 megapixel and HD rear camera.
Sony also claims its cameras are even able to take sharp photo shots in adverse lighting conditions.
Speaking about the release of the smarter phone, Tony McNulty, vice president of Value Category Business Management at Sony Mobile Communications, said: "Following the success of Xperia C3, we are proud to introduce Sony's evolved PROselfie smartphone. Xperia C4 caters to consumers that want a smartphone that not only takes great photos, but also packs a punch.
"Benefiting from Sony's camera expertise, the five megapixel front-facing camera with wide-angle lens lets you capture perfect selfies, while its quality display and performance features provide an all-round advanced smartphone experience."
Some of the apps included with the smartphone are, the Style portrait, which allow users to modify their photographs in a range of different styles.
The phone also comes with the AR mask app, which lets users superimpose a different face over their own.
Sony claims its smartphones allow users to watch hi res videos on them, along with audio.