Senior citizens embrace smartphones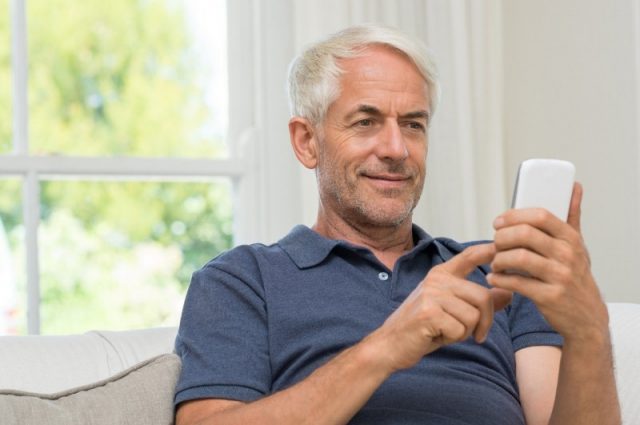 The number of older people in the UK with a smartphone has risen to a record high, new figures have revealed.
According to research by Ofcom, 39 per cent of 65 to 74-year-olds were using a smartphone in 2016 – up from 28 per cent in 2015.
Similarly, the proportion of over-75s using smartphones has gone up from eight per cent to 15 per cent over the same period.
As a result, many senior citizens are embracing habits and trends that would usually be associated with younger people.
For instance, figures showed that 48 per cent of internet users aged between 65 and 74 have created a profile on social media, along with 41 per cent of over-75s.
Facebook was found to be the most popular social platform among older people, with 87 per cent of over-65s having their own account.
But that doesn't necessarily mean they are spending as long using their gadgets as their younger counterparts.
Indeed, Ofcom noted that while 16 to 24-year-olds typically spend 32 hours a week online, over-65s are usually on the internet for less than half this time.
The telecoms watchdog also pointed out that older people are less likely to feel confident online, as the internet is relatively new to them.
Managing personal data is one big area where they lack confidence, with nearly a fifth of internet users aged over 65 saying they are unsure on this issue.
As a result, many are making mistakes such as failing to consider the data or privacy implications when they post photos online.
Alison Preston, head of media literacy at Ofcom, commented: "The UK's older generation is beginning to embrace smart technology and using it to keep in touch with friends and family.
"But some older people lack confidence online, or struggle to navigate search results. Many are new to the internet, so we'd encourage people to help older friends or family who need support getting connected."
Ms Preston added that practical advice and information for older people is available on the Ofcom website.