Samsung returns to top spot after soaring smartphone sales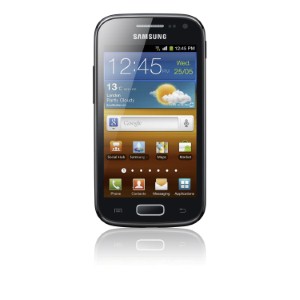 Samsung has once again been named as the world's biggest smartphone manufacturer, beating rivals Apple and Lenovo to the top spot.
Despite the fact that Samsung experienced a drop in profits, it sold 83.2 million smartphones globally in the first quarter of 2015, which helped to put it on the top spot.
Research firm Strategy Analytics revealed that in total, 345 million mobiles were sold globally, with Apple selling 61.2 million iPhones.
The firm captured 18 per cent market share in the first quarter of 2015, rising from 15 per cent from the same time last year.
Apple products continued to be extremely popular in China, but also in other countries across the world.
Smartphone manufacturer Lenovo-Motorola came in at third place, and sold 18.8 million smartphones, while Huawei sold 17.3 million.
However, despite retaining its position as one of the biggest phone manufacturers, Samsung generated 2.74 trillion won (£1.6 billion) in quarterly smartphone profit, which represents a drop of 58 per cent compared with 6.43 trillion won a year earlier.
The poor sales of the mobile division contributed to Samsung's net profits tumbling to 4.63 trillion won, compared with 7.49 trillion won a year earlier.
In a statement, Neil Mawston, executive director at Strategy Analytics, said: "Samsung continued to face challenges in Asia and elsewhere, but its global performance has stabilized sufficiently well this quarter to overtake Apple and recapture first position as the world's largest smartphone vendor by volume."
Of the total quarterly shipments, 83.2 million were smartphones, representing a 24 per cent share in the smartphone market, down from 31 per cent in the first quarter of 2014.
Woody Oh, director at Strategy Analytics, added: "Lenovo-Motorola held on to third position with five per cent global smartphone market share in Q1 2015, but it has slipped from seven per cent a year ago. Lenovo is facing competitive pressure in the high-growth China LTE category, while Motorola is struggling to expand in its core market of North America and its growth market of India."