Researchers analyse exploding phone batteries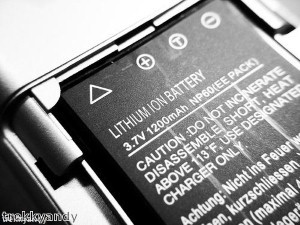 The phenomena of exploding lithium-ion batteries is a theme that is only too familiar to some people.
However, new technological developments mean that it is now possible to discover the cause of the phenomena.
According to the study authors, understanding how lithium-ion batteries fail and explode can help researchers to create safer and more improved products.
The research was published jointly by University College London, ESRF The European Synchrotron, Imperial College London and the National Physical Laboratory.
Although it is rare for batteries to fail, earlier this year, three airlines announced they will no longer carry bulk shipments of lithium-ion batteries in their cargo planes after the US Federal Aviation Administration tests found overheating batteries could cause major fires.
Current methods rely upon X-ray computed tomography (CT) that had only been used to analyse battery failure mechanisms post-mortem with static images and to monitor changes to batteries under normal operating conditions. –
With this new study, researchers looked at the effects of gas pockets forming, venting and increasing temperatures on the layers inside two distinct commercial lithium-ion batteries.
The analysts then exposed the battery shells to temperatures in excess of 250 degrees C.
Explaining the results, the corresponding author, Dr Paul Shearing (UCL Chemical Engineering), said: "Although we only studied two commercial batteries, our results show how useful our method is in tracking battery damage in 3D and in real-time. The destruction we saw is very unlikely to happen under normal conditions as we pushed the batteries a long way to make them fail by exposing them to conditions well outside the recommended safe operating window.
"This was crucial for us to better understand how battery failure initiates and spreads. Hopefully from using our method, the design of safety features of batteries can be evaluated and improved."