Most popular smartphone in UK revealed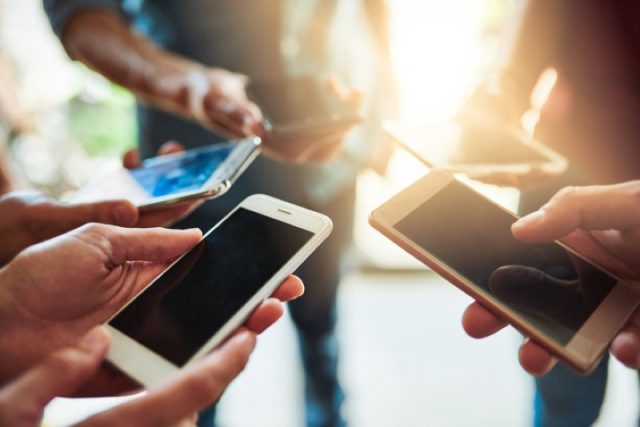 There are so many different smartphone models in the UK market at the moment. Everywhere you look there seems to be a dozen new handsets, to the point where it might be difficult to see which could possibly be the most popular. However, if you've found yourself wondering which brands are coming out on top, some new research will be welcome.
Industry analysis firm Counterpoint has utilised its Market Pulse service to uncover which handsets are selling best at the moment, and which brands are reigning over the market. The company has found that just five smartphone businesses account for almost 80 per cent of all UK sales.
However, the amount of people interested in buying a new phone seems to have dropped somewhat. Overall, the handset market declined by eight per cent in the third quarter of 2017, when compared to the same period of last year. This is despite some high-profile launches.
Nevertheless, out of the phones sold last quarter, there were two brands that clearly came out on top: Apple and Samsung. That should be of no surprise to most – the two smartphone giants have been ruling the market for some time – but there is not a lot in it at all.
Samsung was responsible for 34 per cent of UK smartphone sales in quarter three of this year. While Apple came out on top out of the two, the margin was razor-thin, as the California company secured 34.4 per cent of the market. This means that the two brands have 68.4 per cent of the UK smartphone sector under their thumbs.
Behind these two giants comes Huawei with 13 per cent of the market, Alcatel with four per cent and Motorola with three per cent. All other brands combined made up the remaining 11 per cent.
Peter Richardson, Counterpoint's research director, said: "The UK is one of the strongest markets for Apple globally and this is reflected in the premium segment's share of the market overall. Apple and Samsung together leave very little room for other players."
When it comes to the individual models of smartphone sold, it is easy to see why Apple is in such a strong position. The iPhone 7 was the best-selling handset in quarter three, accounting for an impressive 15 per cent of all sales.
However, this was Apple's only entry in the top five best-selling models. Samsung was also dominant, with the Galaxy S8 accounting for nine per cent of sales and the S8 Plus making up another six per cent. The Galaxy J3 came in fourth place with another six per cent of sales.
Rounding out the top five is Huawei, with the P10 lite making up four per cent of all UK sales in quarter three. While this is a promising sign for the Chinese business, it still has a long way to go if it hopes to catch up with Apple and Samsung in the UK market.