Samsung Galaxy S8 and S8+ are 'made for summer'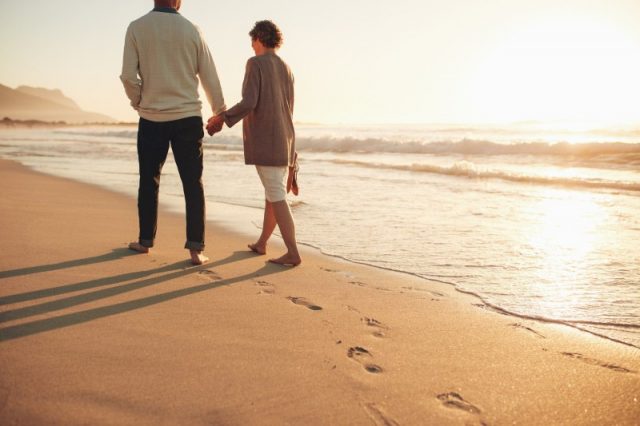 The Samsung Galaxy S8 and S8+ handsets could be ideal for gadget lovers who want to make the most of the summer.
According to research by Samsung, smartphone use increases by 42 per cent at this time of year.
That makes a lot of sense, as the sunshine will tempt people out more frequently, and of course, many will be snapping and sharing photos while they're on their summer holidays.
Samsung believes its Galaxy S8 and S8+ handsets are the perfect options for anyone who is heading out and about during the summer months.
Indeed, the company describes them as the "ideal companions for summer experiences", as they offer a range of practical and desirable features.
Take great photos
Samsung's survey found that 84 per cent of consumers prefer taking a group shot of family and friends instead of a selfie to capture a perfect summer moment.
The manufacturer's therefore pointed out that the Galaxy S8 and the S8+ feature its most advanced smartphone camera capable of capturing the ideal picture.
The rear camera includes a bright F1.7 lens and large 1.4 µm pixels, making it possible for well-lit shots to be taken even at night.
Both devices also boast an enhanced Smart Auto Focus feature on the front-facing camera that tracks every face in the frame, allowing every shot to stay sharp and focused even when the person taking the snap is moving.
Interestingly, nearly a third of those surveyed said they'd be more likely to take part in a summer activity if it offered good photo opportunities.
Samsung believes this shows that smartphone cameras are "driving consumer behaviour", while it also notes that with the Galaxy S8 and S8+, people don't have to worry about running out of space, as both devices support expandable storage cards.
Durability on the beach
Smartphones can find themselves exposed to some tough conditions in summer that they might not ordinarily have to deal with.
For instance, they might come into contact with water and sand if you're taking your handset to the beach during your summer holiday.
So naturally, people are concerned about whether or not their phone can cope with these elements.
More than a quarter of those polled by Samsung admitted they had damaged their handset while taking part in summer activities.
Figures also showed that nearly two-thirds are worried about how well their phone is protected from water, sand, dust and other possible hazards.
Samsung therefore points out that its Galaxy S8 and S8+ models are both designed to "endure the enticing elements of the outdoors".
"Both smartphones are rated IP68 water and dust resistant to withstand anything summer throws at you – or you throw at it," the manufacturer says.
Stay entertained
Lying on the beach offers a great opportunity to catch up with your favourite entertainment content.
But it can be frustrating when your smartphone battery simply isn't up to the job and runs out fairly quickly.
Samsung states that its Galaxy S8 and S8+ models offer all-day battery life, as well as an expansive Infinity Display that "stretches from edge to edge to maximise your view".
Furthermore, it says both handsets come with a Quad HD+ Super AMOLED display that "brings films and shows, games and images to life in vivid detail, so you can watch them the way they were meant to be seen".
Learn about your surroundings
Both the Galaxy S8 and S8+ include Samsung's intelligent interface Bixby. This can be ideal if you want to explore your destination beyond the beach, as it helps you translate foreign languages and identify landmarks.
Samsung believes Bixby can "inspire discovery of unfamiliar places and destinations", so the Galaxy S8 and S8+ could be even more valuable to restless souls who want to venture out and about.
Taking snaps, sharing them on social media and exploring our destination with our smartphone is an ingrained part of the holiday experience these days.
But if you're passionate about it, you'll certainly want a smartphone that can perform these tasks and do them well. In which case, the Galaxy S8 and S8+ could be just what you're looking for.