Make the most of emoji on your iPhone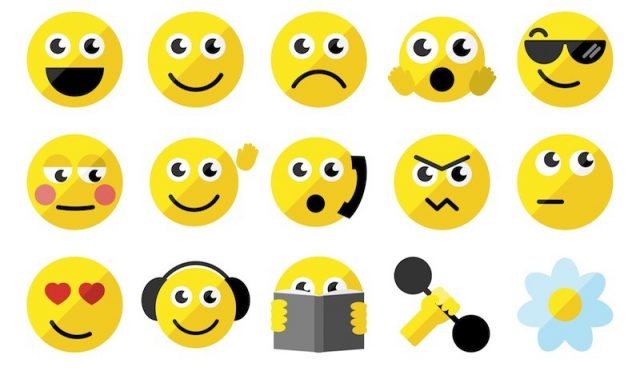 If you use your smartphone for messaging the chances are you'll have seen some of your friends, family and loved ones include small pictures of faces with certain expressions within the body of their text.
This is particularly likely to be the case if you have younger people in your network – but what are these small icons and where do they come from?
What does emoji even mean?
Emoji are occasionally referred to as emojis, but emoji is technically a plural noun. In either case, they refer to the small ideogram smiley faces that are used in messages and sometimes on websites.
They are sometimes referred to as emoticons, but emoji more specifically refers to an Anglicised version of the Japanese words for 'picture' and 'character'.
Emoji are very widespread in Japanese culture and their use has spread around the world through many electronic devices over the years.
Are emoji and emoticons different?
Emoticon typically refers to smiley faces used in text messages, which some smartphones and apps convert into a face graphic – for example 🙂 for a smiley face or 😉 for a wink.
Emoji are slightly different in that they exist as graphics inserted from a special keyboard while composing a message.
As a result of this simple technical difference, there are many more emoji than there are emoticons – and on devices such as iPhones and iPads they have become standard images.
Many emoji retain the Japanese flavour of their origins, for example Japanese foods, animals and characters. Some images do not even translate into an Anglicised equivalent.
New emoji
With each major firmware update, Apple often introduces new sets of emoji for iPhone and iPad users.
The release of iOS 10.2 in December 2016 brought a total of 72 new emoji characters, with an emphasis on job and equal-gender emoji. For instance, emoji that used to be represented by a male character – such as the scientist or firefighter – have been given a female counterpart.
Other emoji include new animals such as a shark, an eagle and a gorilla, while others have been given a slight redesign.
Stickers
Another feature smartphone users have access to are stickers – and these were introduced by Apple a few days after the initial release of iOS 10.
These are more sophisticated graphics than emoji but can be used in a similar way – and many of them are even animated. They are available alongside apps on the App Store and have often been used to help promote major new releases.
For example there are Super Mario themed stickers that launched alongside the Super Mario Run app, based on Nintendo's popular video game character.