How to sell unwanted possessions with your smartphone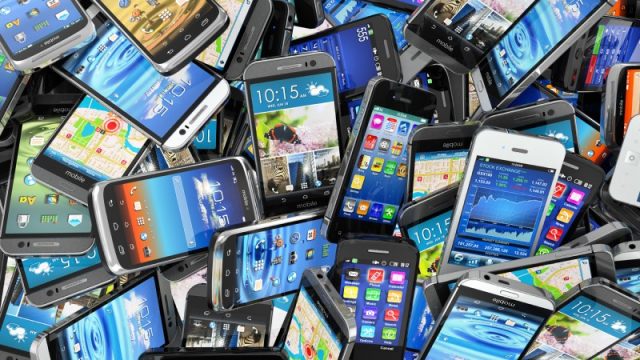 Having a clearout can be a frustrating task – but we all have lots of things that we just don't use any more.
After sorting these items into things to take to charity shops and things to pass on to friends or relatives, you might find that some of your possessions could be worth selling online.
There are several apps that let you do this quickly and conveniently via your smartphone. While eBay is undoubtedly the most famous, there are several other option that are also worth considering.
eBay
Not only can you search and buy items you're looking for via the eBay smartphone app, you can also create listings for things you want to sell.
Selling an item through the app is possibly more convenient than on a traditional desktop computer, as you can take photos for the listing with the device directly through the app.
After this, all that is required is to write up a short description – or even dictate it if your mobile has that function – and set the listing live.
Any questions you get asked by potential bidders can be addressed on the go and you can set up notifications to alert you of bids, sales or messages.
Gumtree
Gumtree has a slick app that lists its items based on location and encourages face-to-face meetings in the real world.
With this in mind it is possibly an even more varied marketplace than eBay, with everything from film merchandise to cars and even jobs and property listed.
As a result of this, a listing is more likely to remain static until someone in your area contacts you with interest.
Just as with eBay, ads can be posted directly from your smartphone – and can also be shared quickly and conveniently on social media.
Letgo
Letgo is a app is a person-to-person mobile classifieds service, which allows users to easily browse, buy, sell and chat to others locally, so it is not dissimilar to Gumtree.
By simply tapping the sell button, an image, headline, description and price can all be added directly from the app.
Music Magpie
Rather than a listings service, Music Magpie offers cash for unwanted CDs, DVDs, games, books and consumer electronics.
With the app, you simply have to scan the barcode of the item to get an instant price. Once you have processed everything you want to get rid of, the app will direct you to the nearest ParcelShop where you can send everything off to the firm's address.
Payment is made once the items have been received.