Manchester boasts fastest UK mobile performance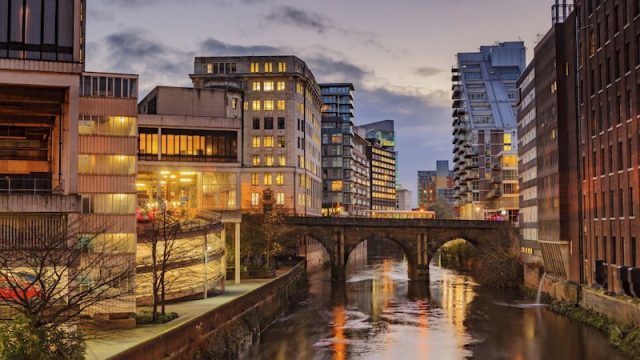 The north of England could be the optimum place to live for Brits looking for the best mobile signal in the country. 
According to the latest survey from RootMetrics, Manchester boasts the UK's fastest and most reliable mobile performance. 
This puts the gateway to the north ahead of all of the country's other major metropolitan areas. 
Manchester came out on top in terms of the speed and reliability of all the main aspects of mobile use – phone calls, texts and mobile internet, scoring 95.4 out of a possible 100. 
Birmingham came in second place with a score of 94.6 and last year's winner Liverpool dropped to third with 94.5. 
London was 13th out of the 16 major cities, scoring just 90.1. Only Bristol, Cardiff and Hull registered poorer mobile performance. 
Although Manchester ranked the best in terms of data performance and network reliability, Coventry took top spot for its call performance and Liverpool edged it for network speed. 
Scott Stonham, RootMetrics general manager of Europe, said: "There's just no getting away from the Manchester-Liverpool rivalry and throughout 2015 the two cities have been tussling for the mobile top spot."
He acknowledged that good mobile coverage in the capital is a tricky subject because of the population density, the nature of its architecture and changes in demand on capacity.
However, Mr Stonham emphasised the fact that good coverage is an increasingly important part of modern life. 
"Our data shows there is still some room for improvement in some of the UK's most populous areas and more needs to be done to ensure a good mobile service – a vital part of a city's basic infrastructure."