Is HTC about to announce the U11 Plus?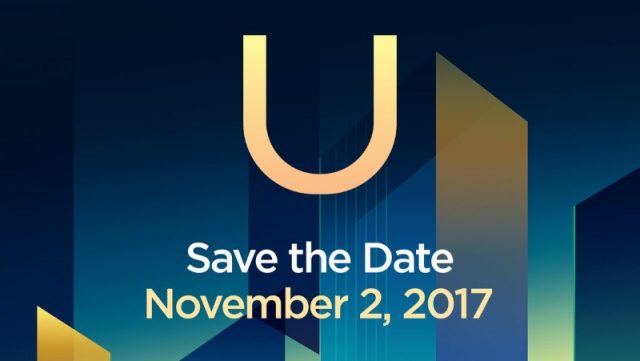 HTC fans might want to start getting excited, as the company has hinted that it will be unveiling a new device in its U series of smartphones. Rumours and leaks all suggest that this will be the U11 Plus, but nothing will be certain until the company makes its announcement on November 2nd.
This is according to a pairt of tweets from the HTC official Twitter account. One, on October 19th, read: "We're bringing something new for the #BrilliantU," accompanied by an image of a U with the words "Save the Date" and "November 2, 2017" underneath it. The second tweet, on October 23rd, read: "You'll see it all on 11.02.2017."
The first tweet is an announcement of a new phone for the U series, presumably to be unveiled on November 2nd. But what about the second tweet? A new leak might suggest an answer, as images have been pulled from TENAA – a Chinese telecommunications certification group – by Android news site Droid Life.
The images show a phone with an HTC logo, and one of the main things that can be taken away from it is that the display covers almost the entirety of the device's front, with no buttons and minimal bezels. This large screen could be what HTC was referring to with its "see it all" tweet.
The leaked images also show a fingerprint reader on the rear of the phone, as well as a single rear camera. There is no solid evidence that this is the HTC U11 Plus, but the pictures match up with recent rumours surrounding what the smartphone's specifications are going to be.
Reports suggest that the U11 Plus will have a six-inch screen with an aspect ratio of 18:9, which would match up with the leaked images. The rumours also state that the device will have a single 12MP rear camera, which can be seen on the images as well.
The idea that the U11 Plus might have a single camera, when many of HTC's rivals are utilising dual rear cameras in their designs, might seem surprising. However, the single camera on the HTC U11 was very well-reviewed, so it might simply be that the company is concentrating on improving what it knows already works.
Other rumours surrounding the U11 Plus suggest that it will come with a Snapdragon 835 processor and be certified IP68 for water and resistance. It is thought that it will be available in two versions: one with 4GB RAM and 64GB of storage, and a more high-end version with 6GB RAM and 128GB storage.
Of course, all of this is just rumour at the minute, but it all seems to add up. The world will find out soon enough, as it looks increasingly likely that HTC will be announcing the U11 Plus on November 2nd. However, it could well be unveiling a completely different U-series smartphone; only time will tell.