Intel to bring RealSense 3D to smartphones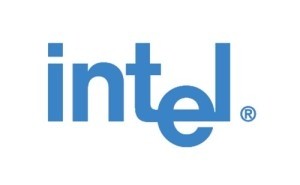 Intel's groundbreaking RealSense 3D camera could be coming to a smartphone near you, the company announced at the Intel Developer Forum in China.
Brian Krzanich, chief executive of the company, unveiled the technology at the event, explaining that it can be used on a device as small as six inches.
However, while he held a RealSense enabled smartphone as he gave his talk on stage, he did not actually demonstrate its capabilities.
This has left many to question whether the technology is ready for mass production. Nevertheless, it is an exciting development.
"The device which was shown on stage at the Intel Developer Forum was a prototype that was created in collaboration with a Chinese firm, whom we are not naming," a spokeswoman for Intel said.
"The device is meant to show the different types of apps, usage models and form factors that RealSense tech can be integrated into and to encourage innovation."
Intel's 3D camera is pitched as being akin to human sight. The company says that it "sees more like we do, responding to natural movement in three dimension".
In other words, you do not have to actually touch the screen of your device for it to be able to pick up your gestures – so you can move files, play games, even doodle "in the air".
It is similar to Microsoft's Kinect motion and image sensor, which allows people to play games without the need for controllers
Speaking to the BBC, Chris Green, of the Davies Murphy Group consultancy, said that this may appeal to smartphone users because we are reaching a limit with the selling point of high-resolution cameras.
Most people now expect this quality as standard and it is almost a guarantee that most smartphones are equipped with solid, reliable and effective cameras.
"Manufacturers need additional features to draw on," he said. "Depth perception and light-field technology will interest people and potentially let the next generation of smartphones differentiate themselves from what is already on the market.
"Intel has obviously achieved half of the challenge involved – the miniaturisation – but what is still unclear is whether it has got the power side of things licked. It's one thing putting this into a laptop where you have a large battery and access to a mains power source, it's another to put it into a phone that has to last throughout the day."
One of the features of RealSense 3D includes being able to scan images in 3D right from your device. Whether it is capturing a realistic image of your face or a work of art, the technology makes it possible for you to duplicate yourself, albeit in a digital way.
RealSense is possible through the clever deployment of three lenses. This includes a conventional one, an infrared one and an infrared laser projector. Taken as a whole, this changes your device into a sophisticated piece of kit.
They work in harmony to "infer depth by detecting infrared light that has bounced back from objects in front of it", the company has explained.