How we engage with our smartphones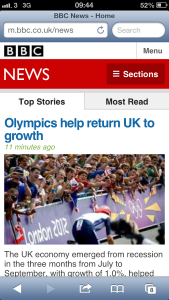 A fascinating new report from the Pew Research Center in the US has been looking at the relationship Americans have with their smartphones and it makes for interesting reading.
In fact, while the study is based on a North American audience, a lot of what has emerged is applicable to people in other countries, especially in Western Europe, where trends are not too dissimilar to that found across the Atlantic.
Here are some of the key findings.
Smartphone ownership boost
The number of Americans who own smartphones has increased dramatically over the last few years.
Today, roughly 64 per cent of adults in the US are now in possession of such a device, up from 35 per cent in 2011.
This is a marked change, suggesting that more people than ever before want a mobile device that is smart.
Smartphones offer internet access
According to the report, approximately 78 per cent of adults in the US are what is known as "smartphone-dependent".
What this means is that they either have no access to broadband in the traditional sense or have limited access to the web.
As such, smartphones offer them the ability to browse the web in a relatively cost-effective way.
Smartphones used for numerous things
Interestingly, sending text messages is still the number one activity on a smartphone, followed closely by making phone calls – including by video (Skype for example) – and then using the internet.
Other popular activities include sending and receiving emails, engaging with people via social networks and taking pictures/shooting videos.
Catching up on the news, watching videos – such as TV shows and movies – playing games, using map-related apps and listening to music.
Smartphones offer "an access point for important life events"
In short, smartphones are becoming key assets for all sorts of things. Whether it is accessing information about a health condition, doing your banking – which has become massively popular over the last year – your handheld device is indispensable.
Other notable changes include finding and applying for jobs, which may have something to do with smartphone getting bigger.
A lot of experts agree that smartphones are now a vital part of a person's life, a tool that assists and complements what they do either professionally or personally.
Conclusion
It is hard to imagine getting by everyday life without a smartphone. They are practical, helpful and powerful – hence being described as pocket computers – that now offer people unlimited possibilities.
One of the reasons for this is to do with apps – you have an app for anything and everything. Nothing is outside of your control and everything can be done with a smartphone.
It seems that it will take a lot to shift people away from their devices. And given how important they now are, why would you even want to?