Google: Let's make email better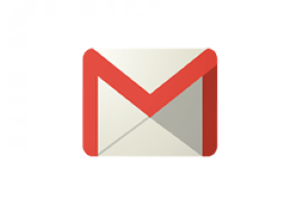 Google wants email to be better. It is, as we all know, a great tool, a perfect accompaniment that helps us manage our workload and communicate with stakeholders, yet at times it can be a hindrance.
In a recent blog post "Let's build a new work inbox together", the tech giant begins with a question – a statement, if you will – that many of us appreciate: "Have you ever felt like your inbox was someone else's to do list?"
We also understand, as Alex Gawley, director of product management (Gmail and Inbox by Gmail), writes, that even though we feel comfortable moving from computer to smartphone to keep on top of things, email can still feel like a chore.
This is anomalous. Email should do the opposite – it should enable us to be more productive, better organised and, in turn, offer us more time to focus on other, more important things.
"This is why we created Inbox by Gmail, to help you focus on the things that matter to you," Mr Gawley said.
"Since we launched five months ago, one of the biggest pieces of feedback we've received is that Google Apps customers want access to Inbox at work.
"That's why we're excited to kick off the next phase of our journey: collaborating with you to bring Inbox to work."
He continues by saying that Google is keen to hear from other people about how it can go about enhancing its email service, specifically how it can be used effectively in different companies.
Accordingly, over the next few months, an early adopter programme is to get underway, with a small number of Google Apps customers invited to apply for this scheme.
"Inbox wasn't created to reinvent email, Inbox was created to help you reinvent the way you get things done," the expert went on to say.
"This means we need to understand more about how things get done (or don't) today. And with your feedback, who knows, we could reinvent the way people work."
In other news, Google noted that the healthcare industry is embracing its Google Apps for Work offering.
Cloud computing offers all industries a plethora of benefits, including quick access to secure information. This is, needless to say, vital for those who are keen to improve their service.