Google and Levi pair up for Project Jacquard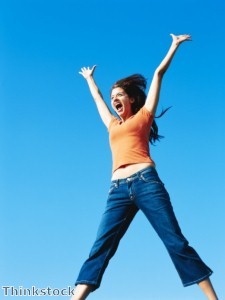 Project Jacquard sounds like some obscure, underground art collective that has emerged out of its chic European scene and started making a noise on the global stage.
Alas, it isn't that at all, but worry not, the reality of what it represents is just as edgy and exciting as the description provided above.
It is a partnership between Levi and Google – yes, you read that right – which is looking at how wearable tech can become better integrated into so-called "normal clothing".
And it seems they are beginning to make inroads, meaning that one day you will be able to pat your t-shirt where your stomach is and voila, your smartphone will start playing music.
"This is possible thanks to new conductive yarns, created in collaboration with our industrial partners," the official website explains.
"Jacquard yarn structures combine thin, metallic alloys with natural and synthetic yarns like cotton, polyester, or silk, making the yarn strong enough to be woven on any industrial loom.
"Jacquard yarns are indistinguishable from the traditional yarns that are used to produce fabrics today."
What is particularly nice about the project is the interplay between old and new, be it textiles and technology, clothes and smartphones. It's a nice mix.
It is still very much in its infancy as a concept but very real nonetheless – as the team behind it state confidently, these so-called "connected clothes" will deliver untold possibilities in terms of how people interact with other devices and environments.
Speaking to Wired, Ivan Poupyrev, technical programme lead at Google, said: "If you can weave the sensor into the textile, as a material, you're moving away from the electronics. You're making the basic materials of the world around us interactive."
This seems to be a positive development in terms of wearable tech, as Google's Glass – interactive, computerised spectacles – may be very useful but it still doesn't "look the part".
Project Jacquard looks like changing that.