Facebook revamps mobile profiles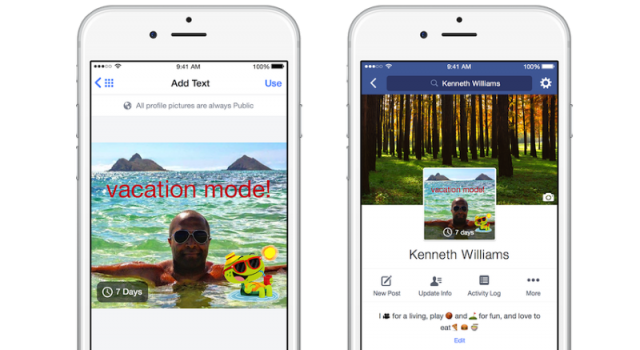 Facebook has introduced a raft of new mobile-friendly features to improve the user experience of those accessing the social network from their smartphones.
With more than four billion people accessing the site every single day, Facebook wanted to give its users more options relating to how they curate their online identity.
There are three main improvements designed to give the individual a much higher level of control over the content showcased on their profile.
The first is the profile video. More people are creating, sharing and viewing videos on Facebook than ever before.
When the site first launched in 2004, this was not one of its main features. With usage trends evolving, the profile video appears to be the next obvious stage of this development.
A short looped video is being rolled out to users, making it possible to show off a part of their personality in a way they haven't been able to do before.
More dynamic features are being added to the regular profile picture too. It will soon be possible to set a temporary profile picture that reverts back to the previous profile picture at any given time.
This is ideal for those who want to celebrate a milestone such as a birthday or wedding anniversary in a certain way.
Improved profile controls is the second improvement being rolled out by Facebook. This makes it easier to see what others can view by introducing a new space at the top of the profile page with obvious visibility settings controlling who can see this content.
Finally, design improvements to mobile are place the profile picture or video front and centre of the profile page. This image has also been made larger for easier viewing on smartphone screens.