Facebook Reactions now available worldwide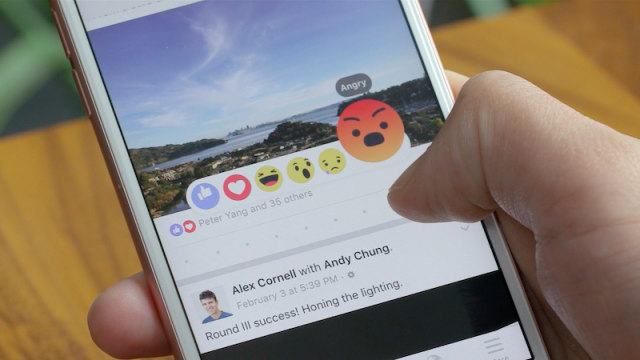 Facebook has rolled out its new Reactions system all over the world – and these icons will act as a replacement to the social network's staple Like feature. 
People use Facebook every single day to post a wide range of status updates regarding what has been happening in their lives, to keep their friends, family and loved ones up to date. 
With this in mind, these status updates can be anything from funny or happy, to thought-provoking or sad. The News Feed has long since become integral to how so many people communicate with one another, whether this is letting others know about the latest events or having a conversation. 
As a result of this trend, Facebook began to feel that the Like system was a comparatively limited means of allowing its users to respond to one another's posts. This is why Reactions has been launched, which is an extension of the Like function, rather than a replacement. 
The move has been touted for some time, having been initially reported as being set to take the form of a 'dislike' button. However, the final version turns out to not be quite so simplistic, instead offering five new emotions in addition to the original Like. 
This offers the chance to post a response to a friend's status in a quick and easy way – and the new icons can be accessed by holding down the Like button on mobile or hovering over it with the mouse on a laptop or desktop computer. This will prompt the full range of Reactions to appear, allowing the user to tap any of Like, Love, Haha, Wow, Sad or Angry.
Facebook commented: "We have been testing Reactions in a few markets since last year, and have received positive feedback so far. Today, we're excited to offer it to everyone who uses Facebook around the world. We will continue learning and listening to feedback to make sure we have a set of reactions that will be useful for everyone."