EE to release £150 budget smartphone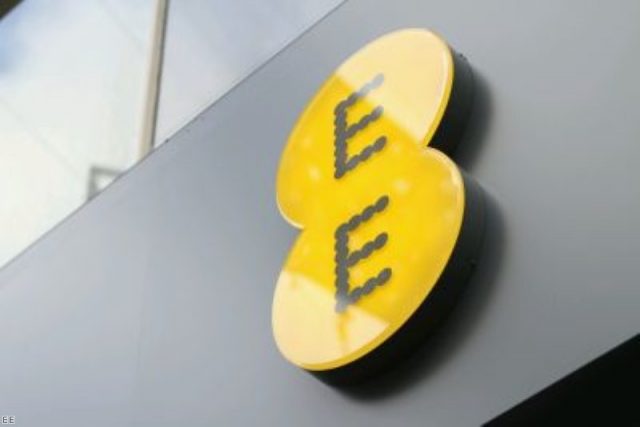 Smartphones are getting more and more expensive. The iPhone X was just released at an eye-watering cost of almost £1,000, and it seems like things are only going to get pricier. As companies strive to include better hardware and more impressive tech in their handsets, they are going to have to end up charging more as a result.
However, this isn't the case across the whole industry. In fact, mobile carrier EE has just announced a product that bucks this trend completely. The EE Hawk has been kept under wraps incredibly well – it's set to be released tomorrow (December 1st) – despite the fact that it's a full smartphone for just £150.
You read that right. EE has entered the smartphone market with a budget offering that will cost just a fraction of today's high-end models. The Hawk will be available for £150 on a pay-as-you-go arrangement – although you will have to buy a £10 top-up as part of this deal – or you could get it for as little as £15 a month on a 24-month contract.
If you thought that was a good deal by itself, we're not done yet. The EE Hawk also comes with a set of JBL sport headphones as standard, while users will be treated to three months of BT Sport and six months of Apple Music free of charge. Not a bad deal for £150!
However, one of the main criticisms levelled at budget smartphones is that they are not future-proofed. In other words, after a short time they will be so slow and obsolete that they will need replacing, which might end up costing more in the long run than a mid-range phone with more staying power.
So, is this the case with the Hawk? Well, one of the things EE has highlighted is that the phone has CAT 6 capabilities. This means that it is theoretically capable of 4G speeds as fast as 300Mbps. In fact, the phone has already reached download speeds of 238Mbps on EE's Wembley Stadium network.
This speed means it's likely to remain relevant – or at least useful for consumers – for a while. The device also comes with some decent hardware, especially for its low price tag. For example, the 2,500mAh battery will last for ten hours according to EE, and the Hawk will come with a fingerprint scanner and NFC for contactless payments.
Sharon Meadows, EE's director of devices, said: "We've built the most advanced mobile network in the UK and we want as many people as possible to enjoy the benefits. The Hawk gives customers superfast 4G+ speeds, 4G Calling and WiFi Calling – plus a range of features typically associated with flagship smartphones – all at a fraction of the price."
The Hawk will come with a five-inch display with 1280 x 720 HD resolution, which isn't exactly world-beating, but very good for the price tag. It is powered by a 1.5GHz Mediatek 6750 64-Bit Octacore processor and 2GB of RAM, and will also feature 13MP rear-facing and 8MP front-facing cameras.
The only thing that might spoil the long-term viability of the Hawk is it's small amount of storage space. It comes with 16GB of internal memory, which could fill up fast. However, you can add additional memory with a Micro SD card if you need the extra space.
On the software side, the phone will run Android 7.1 Nougat, which is likely to add to the device's longevity as there will be support for this operating system for quite some time. Speaking of longevity, the front and back of the handset are built from Gorilla Glass, which is a strong option that will prevent a lot of damage.
Overall, while the Hawk is unlikely to challenge the major players of the smartphone industry, it could make serious waves. The combination of solid hardware with a low price tag could convince people to make the switch from high or mid-range handsets to something cheaper.
According to EE's own research, around 20 per cent of customers in the UK on monthly contracts are interested in more affordable smartphones. This is a large potential market for the Hawk, which could see it becoming a serious game-changer.