BlackBerry brings Android Marshmallow to Priv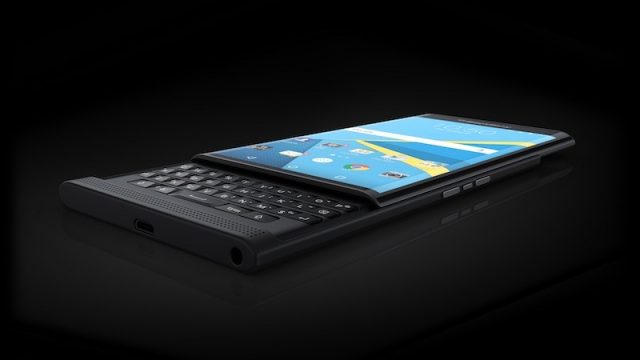 BlackBerry users who purchased the phone maker's latest Android smartphone – the Priv – when it was launched in October last year will now benefit from all the features included in the very latest version of Google's mobile operating system (OS). 
This is because BlackBerry has announced Android 6.0 – also known as Marshmallow – is now available online and will come to major vendors from May 3rd. 
Android Marshmallow will be patched to include a forthcoming May 2016 update. All existing users will have to do is download the latest software update from their device. People doing so are advised to ensure they connect to Wi-Fi to avoid unnecessary data charges. 
One criticism of the BlackBerry Priv was that the device did not ship with Android Marshmallow, despite the fact that it was launched in October 2015 – one month before the release of the Priv. 
The new update would appear to resolve this issue and brings the BlackBerry smartphone in line with the other top-of-the-line Android smartphone running on the latest version of the mobile OS. 
BlackBerry's Priv can now be counted among a comparatively select group of smartphones that run Marshmallow. As of April 4th, only 4.6 per cent of all Android devices are thought to be powered by the OS – although adoption is climbing all the time. 
Marshmallow offers Priv users more ways to control their privacy and better protect their handset from infection by malware. Customised personal data permissions offers greater control over what permissions an app can be granted.
The iconic BlackBerry keyboard has also been enhanced to offer improved predictive typing, accuracy and control with several new features. Keyboard gestures make it possible to swipe over the keys to type words instead of tapping individual letters. Word prediction has been expanded and has better capacity to learn new words and names based on contact information and frequently typed entries. More than 200 new and updated emojis have been added. 
There are even hardware benefits, as Marshmallow can get more battery life out of the Priv with battery performance and storage updates. One new feature – Doze – automatically puts the device into a sleep state when it is not in use, thereby increasing the amount of time the phone can go without charging while in standby mode. App Standby works in a similar fashion, preventing infrequently used apps from impacting your battery life.