Apple launch: Dual-lens camera and water resistance key features of iPhone 7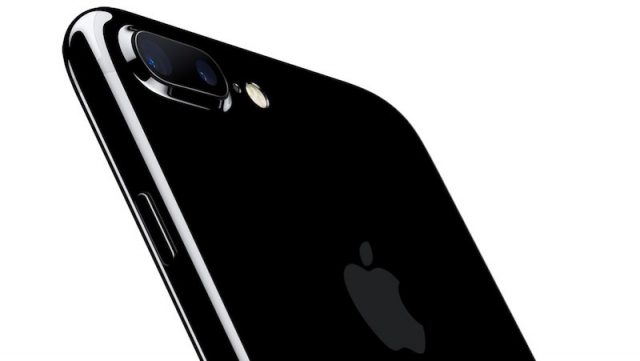 Apple officially introduced the iPhone 7 and iPhone 7 Plus at a keynote event held at its Cupertino headquarters last night (September 7th).
For many, this is the consumer technology event of the year and it put to rest months of rumours and speculation as to what new features and innovations would be incorporated into the marquee device.
Among the many improvements on previous versions of the handset are the new advanced camera systems – with both the iPhone 7 and iPhone 7 Plus offering major new upgrades. This generation is also the first to be water and dust-resistant and features immersive stereo speakers, two new colour finishes and improved battery life.
Both new iPhones boast a 12-megapixel wide-angle camera with optical image stabilisation, allowing for the creation of brighter, more detailed photos and videos thanks to a larger aperture and six-element lens. Details and colours will be noticeably more vibrant.
The iPhone 7 Plus is superior in this respect as it adds a 12-megapixel telephoto camera – so both cameras combine to offer optical zoom at two times and up to ten times digital zoom for photos.
This will be complemented by a new depth-of-field effect due for release later in the year. Both cameras on the iPhone 7 Plus will be used to capture the same image – and this is complemented with additional technology such as Machine Learning, which separates the background from the foreground. This allows for the kind of portrait shots that can only be captured with digital single-lens reflex cameras.
Battery life is improved in part thanks to the new custom-designed Apple A10 Fusion chip. Apple claims it is the most powerful chip that has been used in a smartphone, with four cores that seamlessly integrate a further two high-performance cores that run up to twice as fast as the iPhone 6.
As a result, the device can last longer between charges and has the longest battery life ever in an iPhone. Graphics performance has been improved to run up to three times faster than iPhone 6 at half the power, which will undoubtedly be welcomed by smartphone gamers.
Stereo sound is now offered, with increased dynamic range of sound and a higher quality speakerphone. As has been heavily rumoured ahead of release, the 3.5mm jack has been removed, with AirPods set to be released as a separate product later in the year. However, the device will ship with conventional wired earphones that can be attached to the device with an adaptor also included in the box.
The usual colour options of silver, gold and rose gold are available, as well as two new black finishes, one with an anodised matte appearance and another jet black finish with a deep, high-gloss look.
Philip Schiller, Apple's senior vice-president of worldwide marketing, said: "iPhone 7 and iPhone 7 Plus dramatically improve every aspect of the iPhone experience, reaching a new level of innovation and precision to make this the best iPhone we have ever made.
"The completely redesigned cameras shoot incredible photos and videos day or night, the A10 Fusion chip is the most powerful chip on any smartphone while delivering the best battery life ever in an iPhone, and an entirely new stereo speaker system provides twice the sound, all within the first water and dust-resistant iPhone."