Apple: iPhone rumours and future fears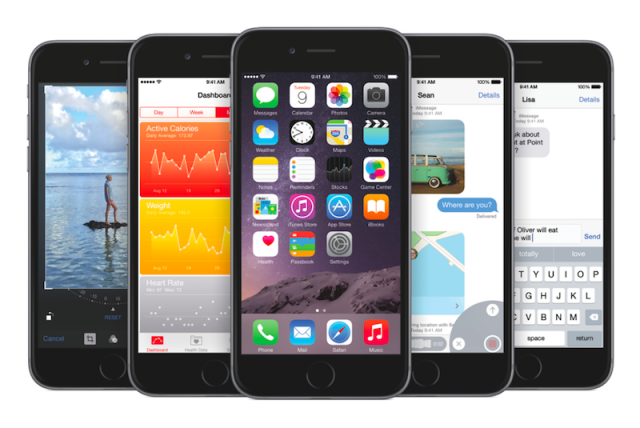 Apple has dominated the mobile phone market for years now – and the iPhone is a name that's pretty much synonymous with quality and high performance. But in the run up to the launch of the hotly anticipated iPhone 7 and iPhone 5se, commentators are beginning to wonder whether Apple's steam is running out.
This isn't just a question of whether the newer models have the old magic – though that's certainly something iPhone fans around the world are no doubt wondering – but also whether the brand has plateaued in the mobile market. And, if it has, what this would mean for iPhone lovers.
Outside of rumours about the upcoming iPhone incarnations, which we'll take a look at in a moment, there are some more tangible concerning trends. Chief among them is a dip in Apple's stock value, which this month fell below $100 (£69.80) for the first time since October 2014.
This is ahead of Apple's first quarter results conference call, which was broadcast on January 26th and concluded on the 27th. This gave investors an idea of where Apple is headed next and, for consumers, offered a window into how the makers of the beloved iPhone intend to keep producing some of the world's favourite gadgets.
Rumours about the upcoming iPhone releases have been rife for weeks – some positive, some less so. One of the most controversial rumblings has been that the iPhone 7 my lose the traditional 3.5 mm headphone jack – a rumour that has been fuelled by discoveries in Apple's beta software code.
This suspicion has been so unpopular among iPhone fans that hundreds of thousands of people signed a petition to keep the headphone jack on this model, so it will certainly be interesting to see what Apple has gone with when it's released.
Rumours have also been flying about the iPhone 5se – in fact, even its name is yet to be confirmed. Currently, the industry expects a March 2016 release, far ahead of the 7's launch in September 2016, but like everything else, this is remains uncertain. 
One of the major rumours surrounding the 5se is that it will return to the four-inch screen format in order to capture demand for more compact phones. It's expected to be similar to the iPhone 6 in design, and is likely to have a minimum of 16GB of storage.
A current major point of contention is whether the storage will exceed this, with several commentators speculating that this will also be the maximum amount of internal storage space.
In better news, it's expected to have a smaller battery than the iPhone 6, however it is suspected that battery life will remain an issue for this model.
To what extent the rumours about both models turn out to be true remains to be seen, but one thing's for sure – Apple looks set to have an eventful year.
Writing for the BBC, North America technology reporter Dave Lee suggests that 2016 will be an interesting year for Apple beyond its new releases. In fact, he suggests that the technology giant could even begin to struggle – something the dip in share value could be a warning of.
He attributes this potential decline to (speculated) reduced demand for iPhones. iPhone sales make up more than 60 per cent of the company's revenue, and that's outside of apps and other revenue streams from the phones, making it a crucial part of Apple's overall success.
Noting that China has been Apple's major source of gains in recent months, he also highlights that the company is heavily investing here – something that has been deemed a risk given China's recent economic instability.
Of course, the company's level of success here may well spell important changes for the future of the iPhone, so we'll be watching carefully to see how events unfold.