Apple: Get ready for iOS 9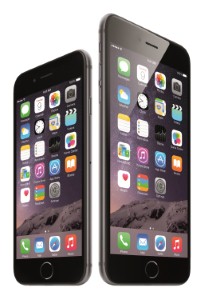 Apple has given the world a preview of its latest software update for iPhone and iPad. It says that iOS 9, which will launch this autumn, will help its devices "become more intelligent and proactive".
This will be made possible through an extremely powerful search function, as well as a rebooted Siri. The tech giant was quick to add that this all possible without compromising on a user's privacy.
The iPad benefits from a more engaging, multitask feature that makes the device more usable. You will, for example, be able to work with two apps at the same time, meaning you don't have to constantly swipe or pinch backwards and forwards.
This is also demonstrated by Picture-in-Picture, which allows you to continue watching a movie or TV programme, while being free to browse the web, read through emails and, as above, use another app.
As for Apple's standard apps, these have also undergone a welcome and much-needed revamp. Maps is better than ever, while Notes does more to allow people to better capture their thoughts.
There is also a new addition to the family – Apple has designed a brand new News app, which it believes delivers "the best news reading experience on any mobile device". It certainly is a bold statement and there is a lot of expectation riding on this claim.
"iOS 9 is packed with more intelligence throughout, and delivers big updates to the apps customers use most — Maps supports public transit, a redesigned Notes app provides great new ways to capture ideas, and a beautiful News app delivers content that's personalised to your interests," commented Craig Federighi, senior vice president of software engineering at Apple.
"With our new iPad features, users can take advantage of the power of iPad, working in two apps at the same time with Split View, Slide Over or Picture-in-Picture."
Apple says that iOS 9 makes the "foundation" of the software the best it has ever been. Other highlights include better battery optimisation – we're talking an extra hour of battery life – which is further boosted by a low-power mode.
Additionally, various and necessary updates have been streamlined meaning that your device's space will not diminish quite as rapidly as it can do. There's also enhances security features, with a stronger passcode that "protects your devices and improving two-factor authentication by building it directly into iOS, making it harder for others to gain unauthorised access to your Apple ID".
More information on other key changes will be released closer to the date of its official launch, but as can be seen from this initial display, iOS 9 is looking in good shape. At the heart of it is a mobile experience that is easy, simple and fun.