3D Touch among the innovative new features included with iPhone 6s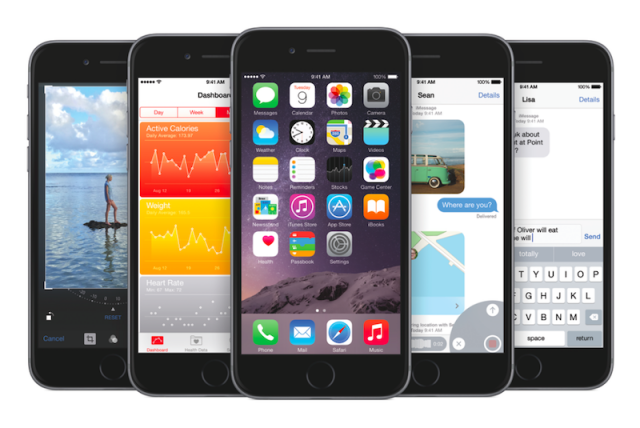 Apple finally unveiled the next versions of its flagship product at an industry event last week – the iPhone 6s and iPhone 6s Plus. And guess what? After reading all these new features, you will want to sell your old iPhone 6 and upgrade for these new versions!
3D Touch, the iPhone 6S most innovative feature
These are the most advanced iPhones to date, with both including a raft of innovative new features. Foremost among these is 3D Touch – which represents a new way for users to navigate and experience their iPhone.
A key part of 3D Touch is Peek and Pop, which allows the user to navigate several different types of content without losing their place on a web page. For instance, a light press of an icon can bring up a Peek of an email, web page or almost any other form of content. A deeper press will fully Pop into the content itself.
Quick Actions is another part of 3D Touch – and this provides personalised shortcuts to the things the user does most. This means text messages can be sent or selfies taken with a single press from the Home screen.
"3D Touch lets users interact with iPhone in entirely new and fun ways and the innovative Live Photos brings your pictures to life," said senior vice-president of worldwide marketing at Apple Philip Schiller, adding: "The only thing that has changed with iPhone 6s and iPhone 6s Plus is everything."
More advanced camera features
New innovations are also incorporated into the camera of the new iPhone 6S, offering new ways to capture unforgettable moments being enjoyed with family and friends. Live Photos go beyond the conventional snapshot by revealing the moments immediately before and after the shot was taken with the 12 megapixel camera. This makes it possible to recapture the exact memory of when the photo was taken, rather than having an instant frozen in time.
The video aspect of the camera has also been improved, as it offers 4K ultra high definition with resolutions of 3840 x 2160 and over eight million pixels. The optical image stabilisation that has been a mainstay of the photo portion of the camera has now been expanded to the video in the new iPhones, making it easier to capture high quality video in lower light. These videos can then be edited on a Mac, PC or iPad in two simultaneous streams with the latest version of iMovie on iPhone.
Mr Schiller said: "These are the most advanced iPhones ever, with 7,000 series aluminium, ion-strengthened glass, the new 64-bit A9 chip, 12 megapixel iSight and five megapixel FaceTime HD cameras, faster Touch ID, LTE and Wi-Fi. Customers are going to love them."
What are you waiting for? You can sell your iPhone or any other old phone that you have at Mazuma Mobile – You just have to select the model and make in our site and we will give you cash for it within the same day we receive your phone, so that it can help you buying the new iPhone 6S and enjoy all its new features!