Why do we love our smartphones so much?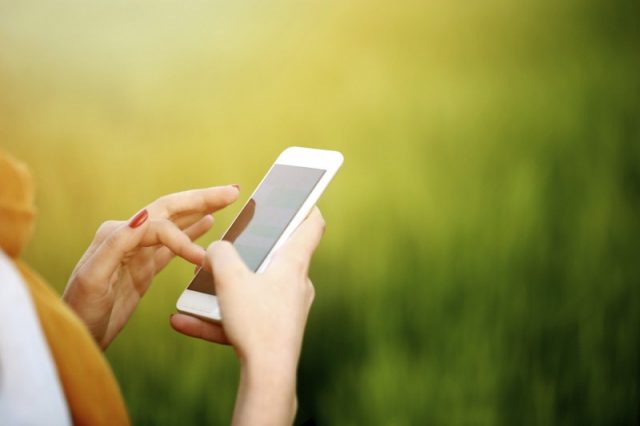 Our relationship with smartphones is complicated. On the one hand, they're like a digital version of a Swiss army knife, offering countless useful features and functions.
But on the other, we have an almost emotional attachment to them, and you can see that smartphone manufacturers understand this in the way that some handsets are marketing them.
Rather than just listing technical features, they'll often highlight how a device can make a person feel.
According to Jaco Hamman, associate professor of religion, psychology and culture at Vanderbilt University, people love their phones partly because they "tap into our basic yearnings as humans".
Writing in Business Insider, he suggested there are three specific reasons why people have such a close relationship with their handsets.
Firstly, he believes a smartphone forms "part of an extended self", which means they can feel a "sense of great loss" if they don't have it available.
"In early childhood, babies and toddlers cry if they suddenly lose their pacifier or favorite soft toy, objects that become part of their extended selves," Mr Hamman commented.
"Phones, I argue, play a similar role. It is not uncommon for me to feel a sudden onset of anxiety should I drop my phone or am unable to find it."
Mr Hamman said many individuals feel the same way, noting this is reflected in how often people will check their devices.
He highlighted a study by psychologist Larry Rosen of California State University, which revealed 51 per cent of people born in the 1980s and 1990s feel moderate to high levels of anxiety if they can't check their phones for more than 15 minute, while the percentage for those born between 1965 and 1979 is just 42 per cent.
"This is primarily because they came into being during a time where handheld technologies were only beginning to make their entry," he said.
"For this group, phones became part of their extended self only as late teens or as young adults."
Mr Hamman went on to suggest that adults re-experience touching and belonging through their phones.
As a result, technology can offer "a space where the self can be satisfied, play and feel alive – a space previously provided by caregivers".
This, he said, means people can be reminded of intimate moments, both from childhood and adulthood, when they hold their phones.
"The brain chemical dopamine and love hormone oxytocin, which play a role in the addiction high" kick in," Mr Hamman observed.
"These chemicals also create a sense of belonging and attachment."
Mr Hamman added that it is part of human nature to copy and imitate others and explore differences, as people try to "become a better or different self".
He argued that phones can help people do this, as the devices let them do everything from join discussions to taking and manipulating images.
"By texting back and forth, we weave together a conversation," Mr Hamman continued.
"Through searching, we become knowledgeable (even if we lack wisdom). Thus, we join ancestors who painted on cave walls and told stories around fires."
The smartphone revolution has transformed our lives in a very meaningful and practical sense, but it's fascinating to learn that there may be so many underlying psychological reasons why we value our handsets so much.
Since smartphones certainly look as if they're here to stay, they could be set to have a lasting impact on the human psyche.