What's your biggest mobile phone social faux pas?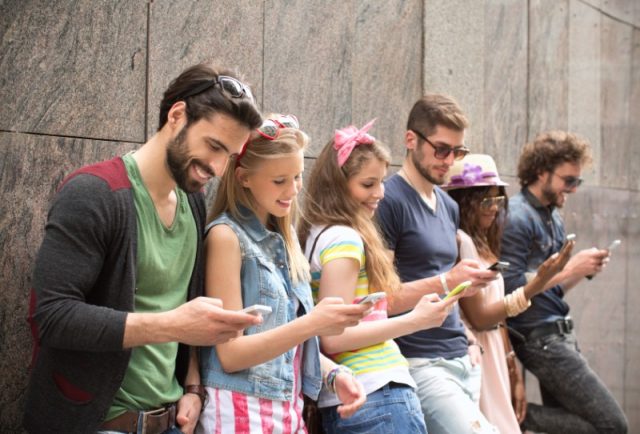 Smartphones are increasingly central to our day-to-day lives – and this is particularly the case now that it is so easy to update your social media profile or add a photo to Instagram while on the go.
Although this is widely considered normal behaviour, people appear to have developed very strong views on the etiquette surrounding mobile phone use.
The latest Communications Market Report from industry regulator Ofcom found that 55 per cent of people think it's completely unacceptable to pick up your mobile while eating at the dinner table – regardless of whether this is at home or while in a restaurant.
Despite this, 42 per cent of us have admitted to checking our phones while our friends, family or loved ones are trying to talk to us over a meal.
With this in mind, we've come up with a short list of some of the dos and don'ts surrounding phone use in public.
Cinemas and Theatres
Context is an important consideration when using your mobile in public places. Obviously it is inappropriate to use the device in a cinema auditorium, a library, an art gallery – or any space where silence is requested.
This is particularly the case in the theatre – although it is difficult to imagine many people wanting to take a call when actors are performing in front of them – especially when the likes of Kevin Spacey have been known to get quite fierce with audience members whose phones start to ring!
Public places
While it is generally considered acceptable to use a phone while walking in the street, for example – don't forget to watch where you're going. Take extra care if you're listening to music on your headphones, as you don't want to run the risk of bumping into people.
Think of others when you're on public transport too. Conducting a loud personal phone call on the bus might disturb other passengers.
Socialising
Repeatedly glancing at a smartphone screen when you're supposed to be spending time with friends is likely to be considered antisocial. If there's a call you absolutely have to take or are expecting in advance, politely explaining the situation and apologising for the rudeness will probably overcome any awkwardness.
Despite the convenience of the smartphone, try to go the extra mile for birthdays, rather than just sending a text. The Ofcom study found that 38 per cent of people still prefer handwritten birthday cards, while only 15 per cent and seven per cent use social media or text messaging respectively.