Shoppers increasingly searching for new purchases via smartphones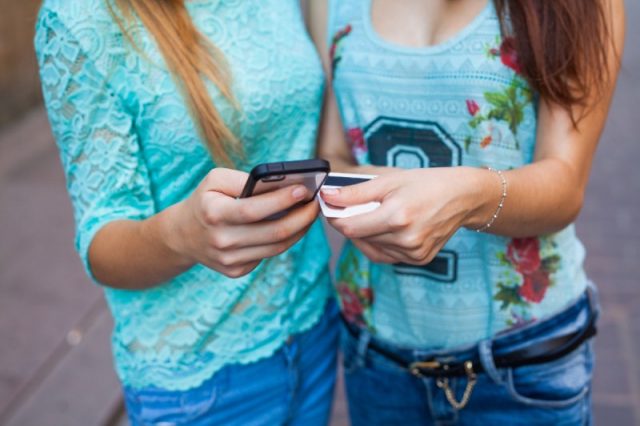 More and more people in the UK are looking for products and services to buy through their smartphone, a new study has revealed.
According to the British Retail Consortium (BRC) and Google, search volumes on smartphones went up by 26 per cent between April and June 2017, when compared with the same period of the previous year.
This was much higher than the increase recorded across all devices in the UK, which came to just seven per cent in Q2 year-on-year.
What are people searching for?
Beauty and fashion brands appeared to be particularly popular with online shoppers who were  using smartphones during the second quarter of the year.
As Martijn Bertisen, retail director at Google, notes, this may have been fuelled by the fact the weather was unseasonably warm between April and June.
Therefore, people were increasingly "searching from their smartphones while out and about".
This is certainly borne out by the fact that suncare-related searches went up by 43 per cent year-on-year.
Helen Dickinson, chief executive of the BRC, added that smartphones are increasingly becoming the "dominant device" for online browsing.
While the growth of UK retail searches online in the second quarter of 2017 was unchanged on the previous year, smartphones were the main contributor to the upturn that still took place.
"The increase in mobile search volumes over this period is consistent with the upward trend in online non-food sales growth," Ms Dickinson observed.
"At home, the top trending searches by UK consumers were prompted by seasonal events and occasions.
"Beauty brands in particular continue to attract interest from overseas as well as UK consumers, which put the category firmly at the top of the growth rankings."
Mr Bertisen added that consumers are increasingly using multiple touchpoints across digital and non-digital channels to engage with brands and make purchases.
This, he said, has encouraged UK retailers to "seriously invest in omnichannel measurement" and have a strong presence across digital channels.
In other words, retailers know the popularity of smartphones as a useful device for shoppers is far from a passing fad and they want to make it as easy as possible to cater to mobile users.
The future
A new study by eMarketer certainly suggests smartphones are firmly establishing themselves as our go-to devices when we want to buy goods and services.
Estimates indicate that the total value of UK retail ecommerce sales made via smartphones will be £16.42 billion this year.
This means smartphones will account for almost half of the UK's total retail mcommerce sales, which includes those made from other mobile devices such as tablets.
The report also noted that of the UK's 25.2 million digital buyers aged 14 and above, 58.6 per cent will make retail ecommerce purchases via smartphones in 2017.
Bill Fisher, senior analyst at eMarketer, commented: "UK consumers are becoming ever-more comfortable using their mobile devices, and particularly smartphones, for retail purchases.
"The slowly rising use of mobile payment options is adding a bit more fuel to the fire."
British consumers are good at adapting to new payment solutions, as newer innovations such as chip-and-pin and contactless payments are now an established part of the retail mix.
As a result, there's every reason to believe that they'll become more and more comfortable using their smartphones to pay for goods and services in the future.