Smartphones have revolutionised the way users browse the Internet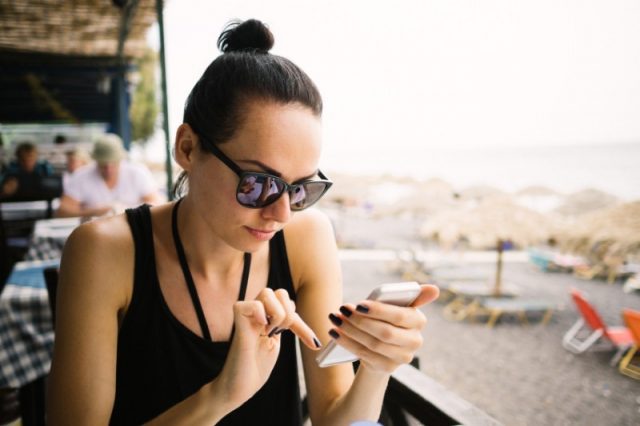 We all know how important owning a smartphone is in our daily lives – smartphones not only allow us to communicate with friends and family but also to easilybrowse and shop online – anywhere, and at anytime.
Smartphones have become more important for users than laptops
Smartphones have overtaken laptops as the most commonly used device for accessing the internet, according to new research from industry regulator Ofcom.
This is particularly the case among young people, as the study revealed that 90 per cent of 16-24 year olds up and down the country own a smartphone. Record ownership of smartphones is credited as transforming the way people communicate.
Two-thirds of the entire UK population now own a smartphone, with these mobiles being used an average of two hours per day to browse the internet, access social media, bank accounts and shop online.
A third of all internet users consider their smartphone essential for getting online, inching over the 30 per cent of respondents that think of their laptop as being more important. This marks a clear shift in internet usage trends compared to the previous Ofcom Communications Market Report, which was published in 2014. This found that just 22 per cent of people would use their phone for accessing the internet most often, with 40 per cent favouring their laptop.
Time spent on the Internet using smartphones
Ofcom described smartphones as now being a hub of daily activity – and the increasing uptake of the devices is also boosting the overall amount of time people spend online. Internet users aged 16 and over said they spent over 20 hours and 30 minutes online in 2014. This is a considerable increase on the equivalent figure of 9 hours and 54 minutes spent online every week in 2005, showing that internet use has more than doubled in the past decade. The biggest spike came in 2014, with the figure for that year being more than three and a half hours longer than 2013's figure of 16 hours and 54 minutes.
4G mobile internet & smartphones
Superfast 4G mobile internet is cited as one of the driving forces behind this trend, with 4G subscriptions leaping from 2.7 million at the start of 2015 to 23.6 million by the end of the year.
Smartphone users with 4G shop online more than those without it, with 55 per cent of 4G users doing this compared to 35 per cent of non-4G users. They also bank online more often – 55 per cent versus 33 per cent, and watch more TV and video clips online – 57 per cent against 40 per cent.
Availability of 4G mobile broadband service is on the rise, with 89.5 per cent of UK premises having access and four in ten people (42 per cent) able to choose from all four 4G providers – EE, O2, Three and Vodafone. These mobile operators are all expanding their 4G networks, with Ofcom rules stipulating that 98 per cent of homes will need to have access to at least one operator by 2017.
Ofcom director of research James Thickett said: "4G has supercharged our smartphones, helping people do everything from the weekly shop to catching up with friends with a face-to-face video call. For the first time, smartphones have overtaken laptops as the UK's most popular internet device and are now the hub of our daily lives."
We are all pretty aware that smartphones have revolutionised the way users browse the Internet. Not only users can have a faster Internet connection using their smartphones with a 4G connection, but also smartphones are constantly changing, evolving and adding new features that help make our lives easier.
Services such as those offered by us, Mazuma Mobile, help you and other users to upgrade to new and better phones, since we offer you cash for selling your phone – it doesn't matter how old or broken it is. We will buy it, and not only that, we will also ensure it is recycled in the most environmentally-friendly way possible.